5 fun pumpkin recipes
Posted 15th October 2020 by SOCKSHOP
Pancakes, cheesecakes and everything in between. Follow our simple recipes for seasonal inspiration in the kitchen this autumn.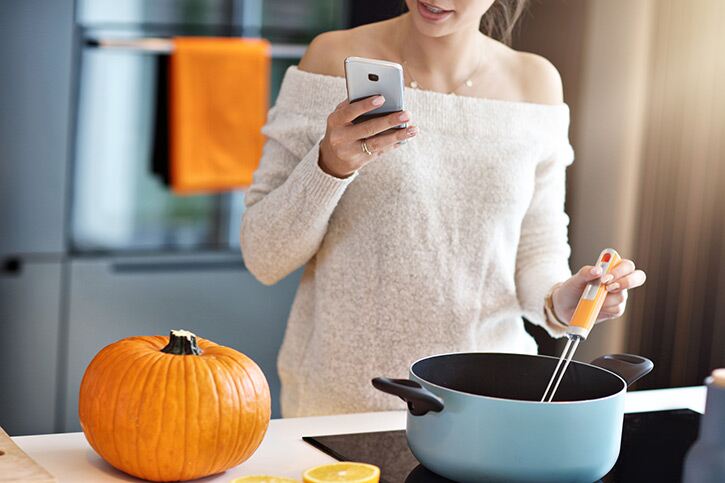 Pumpkin pancakes
The brunch staple gets an autumnal makeover thanks to the help of a food processor. Simply deseed and chop pumpkin into large chunks along with egg, buttermilk and plain flour. Add baking powder and a teaspoon of cinnamon for an extra kick before giving the ingredients a whizz. Pour the batter mixture into a large frying pan in tennis-ball-sized-amounts and cook until golden brown on both sides. Serve with yoghurt or ice cream to finish.

Pumpkin cheesecake
Take a pack of ginger nut biscuits and 125ml of maple syrup and give them a blitz in the food processor until the mixture turns into crumbs. Pour the contents into a lined tin before cooling in the fridge for 30 minutes. In a separate bowl, beat maple syrup with 350g cream cheese and pumpkin purée until the syrup forms soft peaks. Fold everything onto the cheesecake base and level at the top. Freeze overnight and serve with a sprinkle of ginger nut crumbs.

Vegetable-stuffed pumpkin
Pumpkins make great edible-vessels for your dishes too. Start by carving out the contents of a pumpkin to form an open bowl and roast it in the oven along with its 'lid' until tender. Slice fennel bulbs and apples for the stuffing, and cook wild rice before adding chilli flakes and garlic. Cook until soft and pack into your pumpkin and place in the oven for 10 to 15 mins. Voila!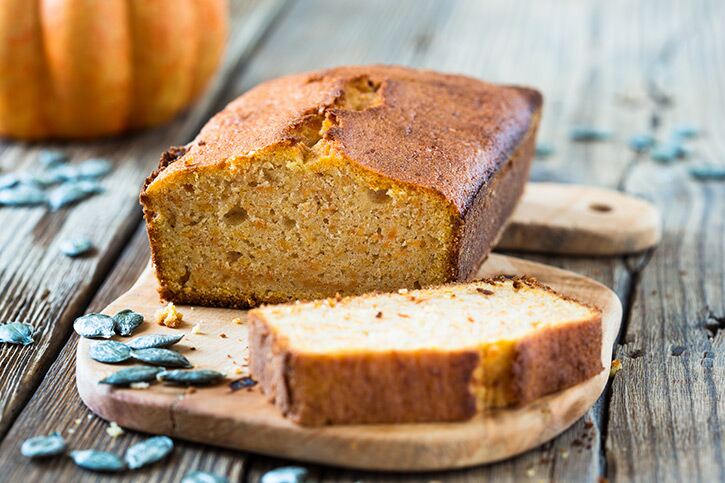 Pumpkin bread
Start by deseeding and grating a pumpkin, the process is a lot easier with a food processor. Mix butter, honey and a large egg in a bowl before stirring in the pumpkin with 2 tbsp of demerara sugar and 1 tbsp of ground ginger. Pour the contents into a loaf tin lined with baking paper and bake for an hour until risen and golden brown. Remember to leave the bread to cool on a wire rack and serve thickly sliced with butter.

Pumpkin soup
Heat olive oil in a large saucepan with two finely chopped onions until soft. Cut a kilo of pumpkin into chunks and add to the pan to cook for 10 minutes or until it becomes golden. Pour vegetable stock into the pan and bring to the boil to simmer for 10 minutes. Add double cream and purée the contents of the pan with a hand blender. Serve with wholemeal bread for the perfect starter for an autumn-themed feast.