SockShop.co.uk: A guide to our brand new website
Posted 1st September 2014 by Danielle
Our new look website is here! But it doesn't just look snazzier, there's a whole host of new functions to make your sock shopping experience easier and smoother! Here's a guide to the new SockShop.co.uk...
What's New: The Homepage

Our homepage has a vibrant, new layout! Check out all of our latest offers, bestsellers and most popular features on our new homepage!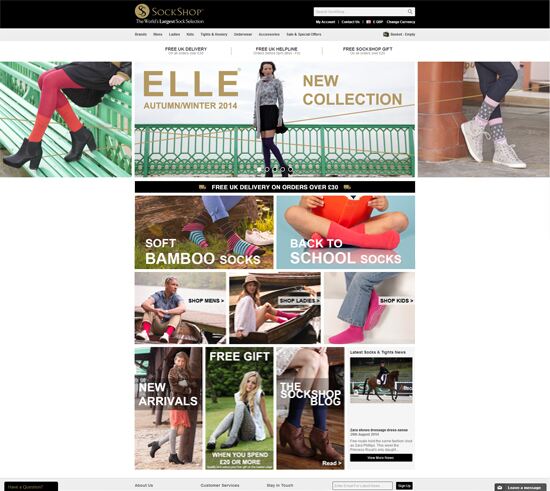 What's New: The Menu

Our neat new flood menu means it's simpler to rummage through the sections on our website and find exactly what you're looking for!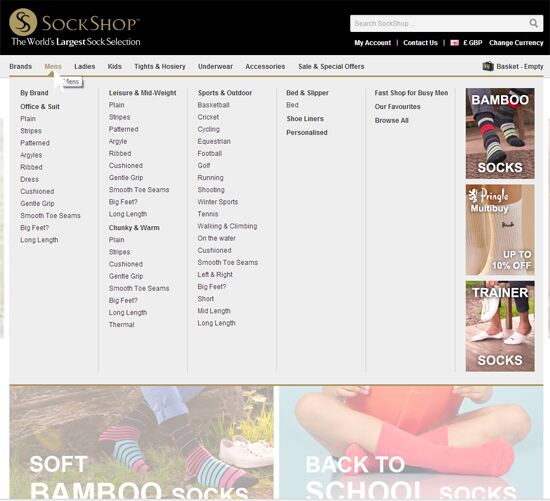 What's New: Menu quick links

The new menu is also home to our quick links, a snappy way to get to our most popular sections, brands and products!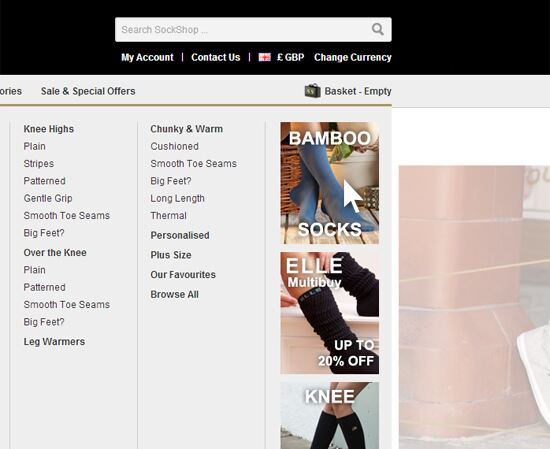 What's New: Results pages

Waste no time finding the right size, colour, pattern and even the right price for you with refinements on our new results pages. Just simply tick, select or slide to your preferred option to bring up the results most suited to your needs!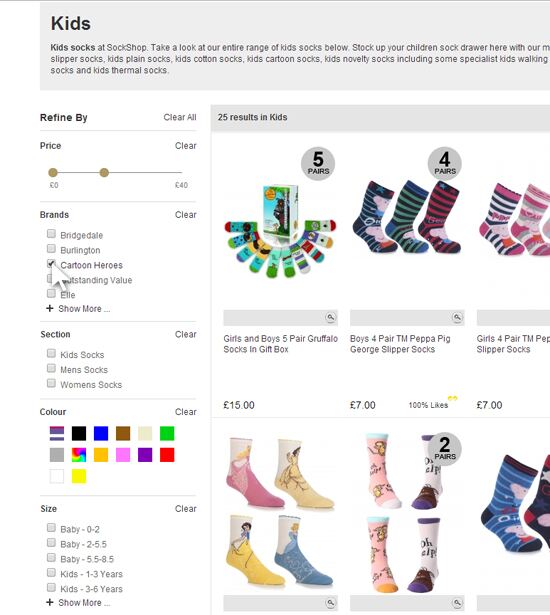 What's new: Chat with us

Need help while you're searching on SockShop? Try our new live chat feature, talk with our customer services team and let them help you find exactly what you're looking for. Don't worry if we're not around, you can leave us a message and we'll get back to you as soon as we can.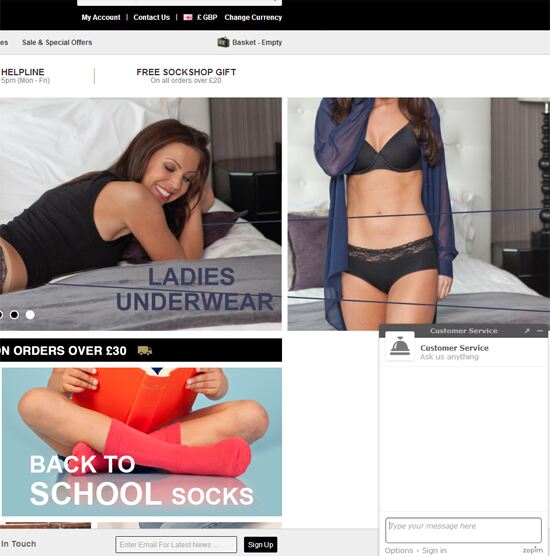 Enjoy the brand new home of the World's Largest Sock Selection right here at www.sockshop.co.uk!