Autumn fashion trends
Posted 22nd September 2015 by SockShop
Autumn/winter collections tend to reflect the changing of the season – and this year is no different as designers embrace oversized jumpers, classic British materials and fluffy jackets.

Best of British

Versace went very big on the English country-gent classic houndstooth design at New York Fashion Week – in both amount of clothing and size of the tooth. Instead of going for the standard houndstooth jacket, why not try it in your Falke houndstooth tights?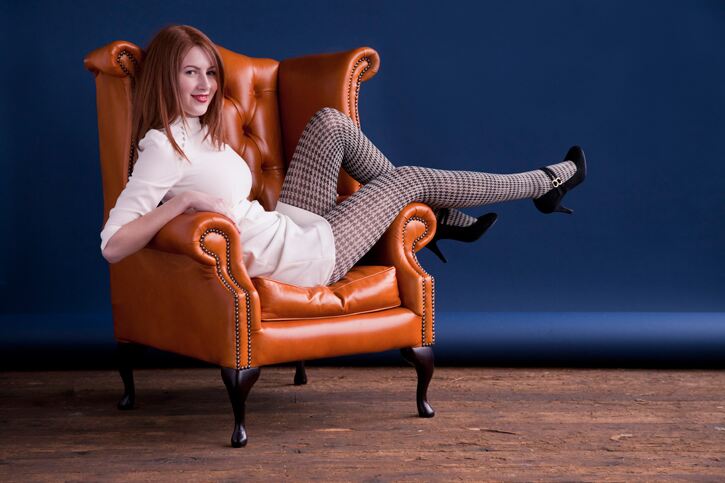 Vogue magazine also has the ever-so-British Bloomsbury Set as fashion icons for autumn. The group of authors and artists have inspired designs to include turn-of-the-century flowery prints, oversized woolly jumpers and cardigans and silk scarves in this season's collections.

Primary colours



From bold blues to ruby reds, we're banishing the grey clouds from the skies with wardrobes full of colour.
Whether you go for all-over scarlet or simply accessorise with Royal blue
socks
, jumper and scarves, it's of primary importance to have at least one primary coloured piece in your autumn collection.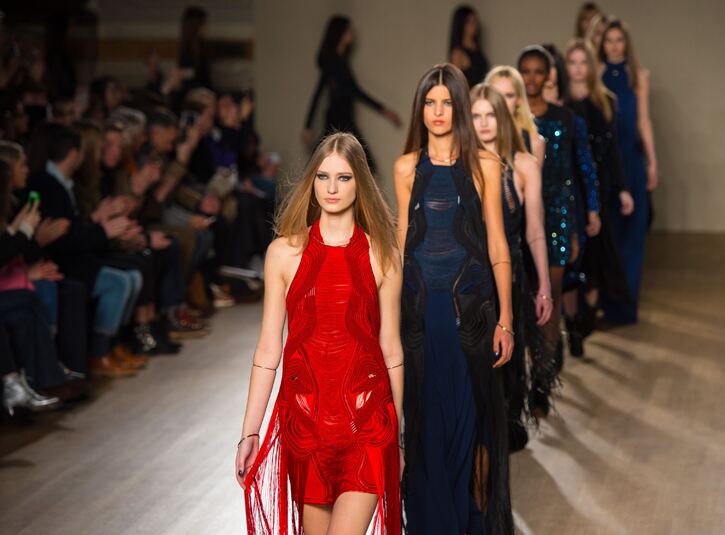 That's all Folk
While we're not expecting you to stop shaving, move to the countryside and learn to play the fiddle, the folk scene is definitely in this season. Think more '70s Joni Mitchell, than cider drinking and beards.
Indulge in a bit of velvet, whether in a jacket or flares. Oversized patchwork in jackets, cardigans and jumpers has been spotted on various catwalks – it's time to get the sewing machine out again.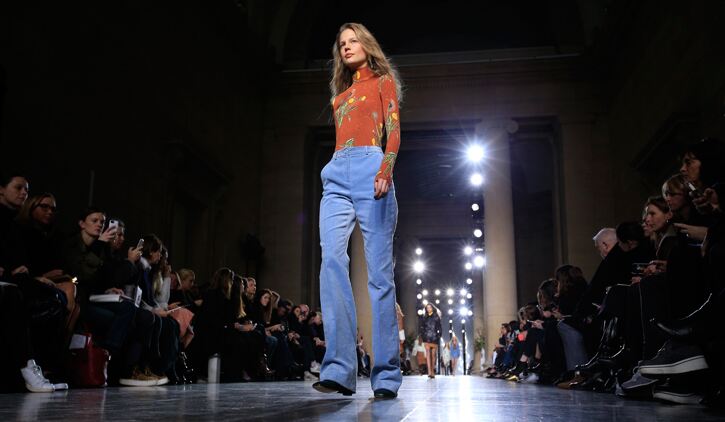 Folk – Get the Joni Mitchell look this autumn. Jonathan Brady / PA Wire

And they call it Fluffy love

We all love to get cosy in autumn and what better way than with a big fluffy jumper and jacket.

Fake fur jackets in bold colours look to be the big statement piece this season. The longer the fur and more outlandish the colour, the better.

Or you could opt for a pair of fluffy gloves, fur-lined shoes or a fluffy hat.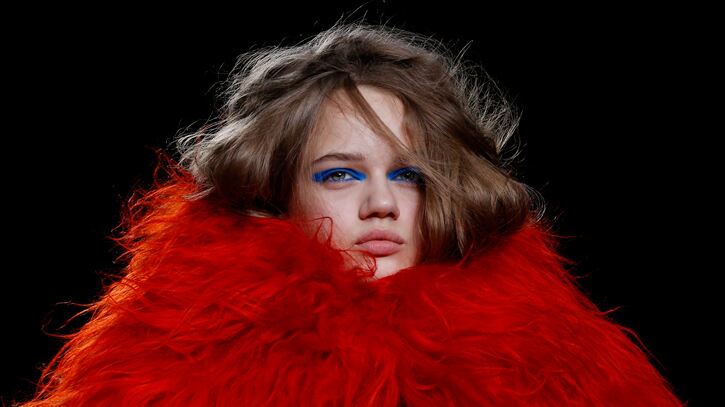 Fluffy – Fake fur fluffy jackets were all over the catwalk. Jonathan Brady / PA Wire

It's the 80s…again

Yes, it's still here and still popular – mainly with those too young to remember it the first time. But at least in the autumn collections it's softened a bit.

Neon is being played down and we're going for an '80s preppy look. Think St Elmo's Fire or any John Hughes movie – slouchy jumpers, full length overcoats and macs and anything worn by Demi Moore. Pretty In Pink should be your go-to for Christmas dress choices.

From toes to finger tips

Sometimes fashion does make sense in a practical way. It's getting cold outside and you want to make sure your legs are fully covered. So it's good news that full length is bang on trend.

Look for skirts that reach your ankles, sleeves covering your hands and even trousers that cover shoes. And most of all make sure they swish.