Borrowing from the boyfriend
Posted 29th September 2015 by SockShop
The boyfriend jeans – designed for women but to look like they might have been pinched from their boyfriend's wardrobe – are hugely popular this season.

Offering a more relaxed, laidback look, they're much more comfortable around the house than the skinny fit.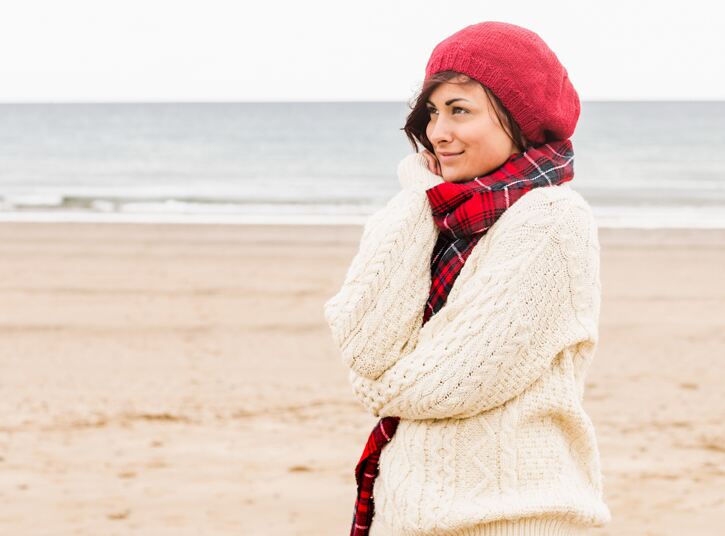 We like them so much we've been inspired to raid our boyfriends' wardrobes for more fashion items.
And here's what we found:
Big and baggy jumpers



With winter around the corner it's time to embrace the jumper once again. And where better to start than with your boyfriend's?

Take inspiration from the 80s with one of his old sports-related jumpers, just make sure you roll up the sleeves. Or go for the bookish look that's on trend at the moment by kidnapping his woollen fisherman's jumper or cable knit cardigan.

The dress shirt becomes the shirt dress

Stayed over at his and now you're stuck for a dress for your second night out in a row?

Simply commandeer his nice dress shirts – the one he wears to work with the folding cuffs. Fold the cuffs, stick on a belt and you're ready for a night out. If it's getting cold, try wearing a pair of statement tights with it for the full effect.

Suit up

The androgynous look is still big this autumn, but you can cheat it easily by borrowing your boyfriend's suit jacket.

Dig deep into the back of his wardrobe for his old Harris Tweed or houndstooth jackets. If it's double-breasted, even better.

If he's like most men, he'll have invested in a tux because he thinks he looks like James Bond in it, but has only worn it once. Get it out and stick it on for a glammed-up look.

Accessories

This is where you can really go to town. If you don't want to go all-out with the borrowed boyfriend look, just grab a few of his accessories.

An oversized gold watch or a man's belt can transform an ordinary outfit into something quirky.

And so to the socks

You didn't think we wouldn't mention socks, did you? If the thought of wearing your boyfriend's sweaty socks puts you off, we suggest stealing a fresh pair from his packet of newly ordered socks.

Thick woollen socks can become a fashion statement if worn with either a pair of simple trainers or with a more formal overall look.