How to choose the right running footwear
Posted 4th September 2015 by SockShop
Getting the right pairs of running socks could mean the difference between enjoying your run and coming back with feet full of blisters.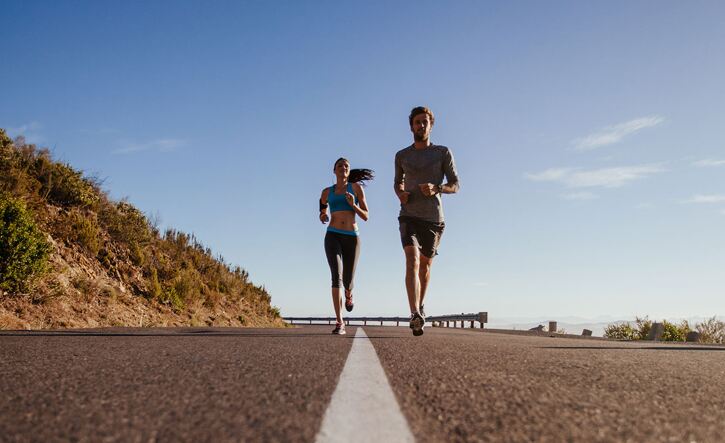 Finding the right socks is important for comfort when running

What causes blisters?

Two things – friction and moisture. While it's the rubbing of material on skin that causes the blister, damp or warm skin is much softer and therefore more likely to blister.

To prevent them you need to keep your feet dry and take away as much movement as possible in your shoe.

Choosing the right material

Socks come in all sorts of materials, and the synthetic ones like acrylic, polyester and CoolMax will not only help your feet breathe but can also actively wick moisture away from the surface of your skin, keeping them fresh, dry and blister-free.

Avoid any socks that are 100% cotton. While they may be comfortable around the office, when running they absorb water and sweat without releasing it away from the foot.

In the winter, try wool blends for warmer feet without them getting sweaty. Wool, like many of the synthetic fibres, naturally wicks sweat from your feet. But they can get warm in summer, unless you opt for a fine wool like Merino.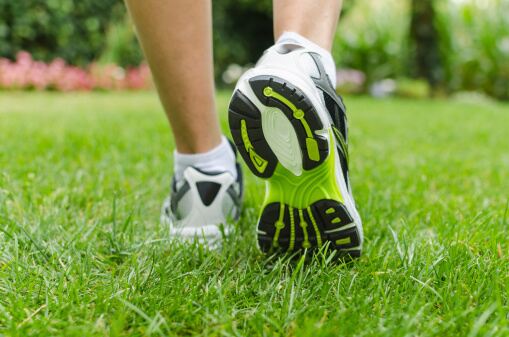 Selecting the perfect shape

For longer and more intense running sessions, your sock should come over the top of the trainer to stop the rim touching and rubbing against bare skin. For training sessions or shorter runs, you can get away with invisible trainer socks.

In winter, go for thicker and longer ones for added warmth. You could even go as far as getting some knee high compression socks to keep your muscles from seizing up.

Also, getting the right size socks is just as important as getting the right size shoe. Too big and they will bunch at the bottom of the shoe causing friction and blisters. Too small and they'll be too tight or drift down the foot.

Sock structure

Running socks now are often designed to have smooth toe seams – also called handlinked toe socks. Seams, where the material joins around the toe, are often the cause of unwanted blisters.

Some even come with a double layer where the inner layer wicks moisture away while the second layer reduces friction.

Cushioned socks are also important for regular runners. They offer added cushioning around the toes and heel, making your running experience more comfortable.

A number of running socks can also be bought with specific left and right socks. These have graded toe areas for a better feel and less chance of bunching.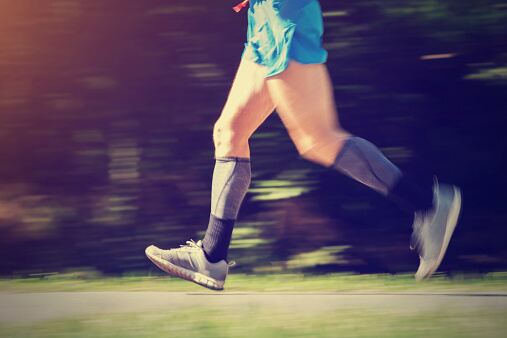 Making sure your trainers are right
Finally, you've got to make sure you've got the right trainers. Here are a few quick pointers for when you buy:
Try them on with your running socks
Give them a proper run out – a quick walk won't recreate the experience of running in them
Don't be drawn in by fancy labels – go for the ones that suit you best, not the coolest ones
Ask for advice – go to a specialist store and ask someone who knows
Get the right ones

– depending whether you're running up mountains or on roads, you'll need a specific pair of shoes.