What to pack for your first term at university
Posted 13th September 2016 by SockShop

With no parents to help you out, at university you're on your own – possibly for the first time ever.

So what you take with you should be seen as a type of survival kit to help you get through those first few weeks while you find your feet.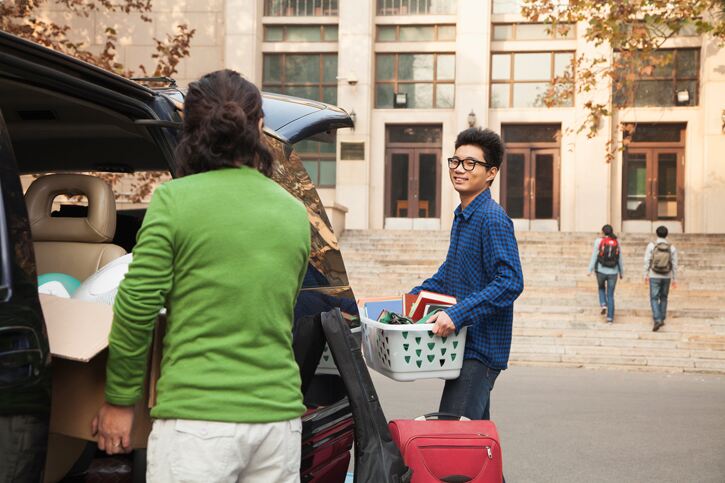 Here's some ideas…

Clothing

Keep it simple for the time being, sticking with wardrobe staples along with a few night out outfits. Remember, it's university, so the dress code won't be too smart or glamorous.

As the amount of laundry you'll be doing will probably be less than at home, remember to pack plenty of pairs of socks and underwear in general – enough to last you past the first couple of weeks while you get settled in.

You'll no doubt be sharing your laundry room with other students, so why not get some personalised socks to avoid mix-ups.

Toiletries

As the famous saying goes, don't forget your toothbrush – and everything else. Your halls won't be a hotel, so don't expect free shampoo.

You'll need everything from shower gel to razor blades. Also, it's worth packing a first aid kit filled with plasters, antibacterial spray for cuts and grazes (we won't ask how you got them), and some pain killers.

Also, pack a couple of decent towels along with your own hand towel. It might seem excessive to take three towels but by using the same one over again you risk having a smelly towel that undoes all your hard work getting yourself clean.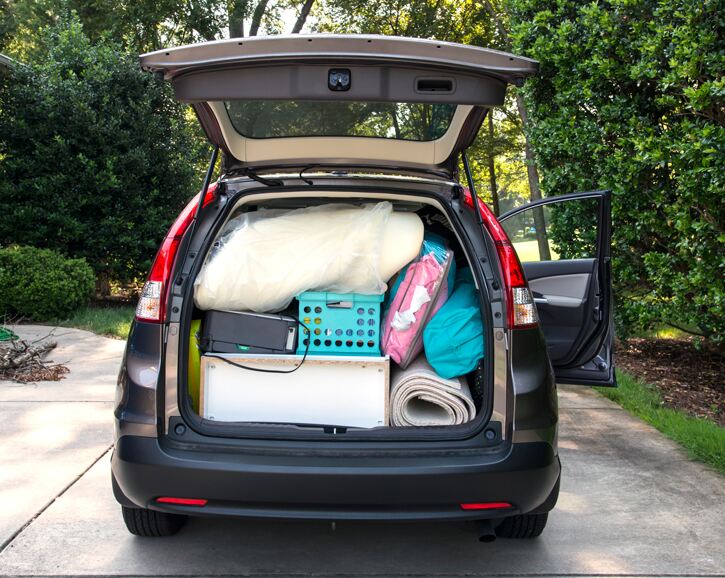 Kitchenware

While you might end up living on a diet of noodles, takeaways and student union burgers, it's worth taking at least some kitchen items to try and cook a healthy meal every now and then.

The basics should include a large frying pan, smaller pan to cook pasta, a wooden spatula for stirring, a decent knife, some scissors, two plates, a bowl, a couple of mugs and glasses.

Before you head off, see if you can get your parents to take you for a shop – picking up some pasta and rice, a few jars of sauce, some onions and potatoes, and a few other items.

Electrical goods

You'll definitely need your laptop and phone but don't forget all the things that go with them from chargers to external hard drives. If you're taking your own camera, remember to pack a few SD cards as well – you'll be creating lots of memories you want to capture.

You might want to pack some HDMI cables, an Ethernet cable, a streaming stick, and your headphones so you can keep yourself entertained between lectures.
Personal items
Heading to university for the first time can feel like starting a new life – but you won't want to forget about your old life totally.

Take some photos of family and friends and maybe a few home comforts like a favourite blanket, some pillows from your bedroom and a familiar rug to help liven up your dorm room.