08000 195 667
FREE ORDER HELPLINE 8am-5pm, Mon-Fri
FREE UK STANDARD DELIVERY & GIFT
WHEN YOU SPEND £30 OR MORE
SockShop's Blueguard® anti-abrasion durability socks are work socks which are more than up to the job.
Scientifically proven to be an incredible 46 times more durable than standard sports socks, Blueguard® durability socks are engineered for life.
Anti-abrasion technology and a number of comfort benefits – from a fully cushioned structure, to arch support and smooth toe seams – make Blueguard® the ideal socks for days spent on your feet, whether it's long hours at work or a day strolling the countryside.
Blueguard® socks are durable enough to handle anything, comfortable enough to wear all day, and available in a range of sizes and colours. Try them for yourself and enjoy long lasting comfort and durability.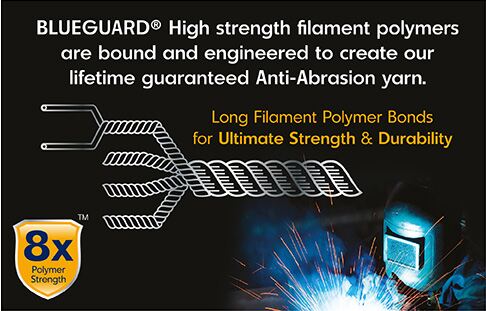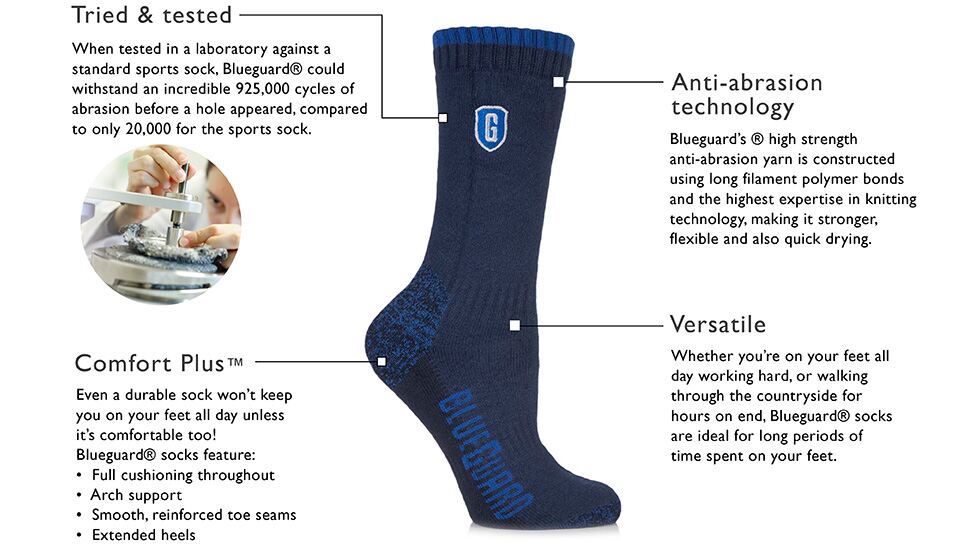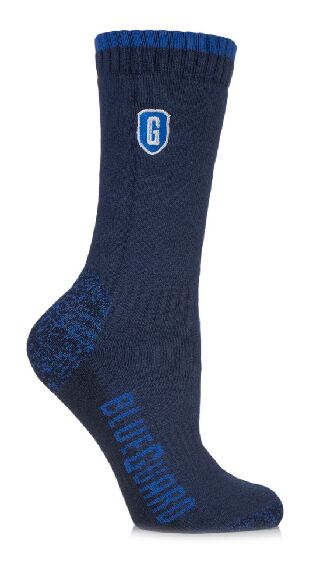 Anti-abrasion technology

Blueguard's ® high strength anti-abrasion yarn is constructed using long filament polymer bonds and the highest expertise in knitting technology, making it stronger, flexible and also quick drying.
Comfort Plus™

Even a durable sock won't keep you on your feet all day unless it's comfortable too!
Blueguard® socks feature:
- Full cushioning throughout
- Arch support
- Smooth, reinforced toe seams
- Extended heels
Tried & tested

When tested in a laboratory against a standard sports sock, Blueguard® could withstand an incredible 925,000 cycles of abrasion before a hole appeared, compared to only 20,000 for the sports sock.
Versatile

Whether you're on your feet all day working hard, or walking through the countryside for hours on end, Blueguard® socks are ideal for long periods of time spent on your feet.
DISCOVER WHY BLUEGUARD SOCKS ARE SO DURABLE