Burlington socks, renowned for their classic argyle diamond pattern, are quality through and through. Thick and luxurious, and combining high quality socks with both classic and contemporary design, Burlington socks are the perfect accompaniment to a wander through the countryside or a chic stroll in the city.

Disclaimer: Unfortunately, we are unable to ship Burlington products to the United States. Any Burlington items ordered for delivery to the U.S. will therefore not be included in your order, but will be immediately refunded. We apologise for this.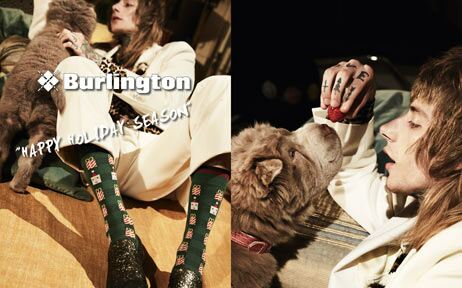 Traditionally every Scottish clan had its own tartan in a certain colourway. The tartan pattern has been rotated 45 degrees to create Burlington's modern argyle. Never forgetting their origins, Burlington's argyle represents both tradition and modernity.

The argyle check has been part of the Burlington logo for many years and symbolises its luxury. The first sock with the diamond came out in 1975 in Germany and proved to be an instant success.

On 1st April 2008, FALKE KGaA in Schmallenberg acquired the rights to the Burlington brand name. The Burlington name will continue to be managed as a separate brand within the FALKE Group.