$ USD
We accept PayPal and Amazon Payments
Got a question? Get instant answers:

Couture is a luxury range of hosiery exclusively and sensually designed to flatter and enhance the female form. Including tights, stockings and hold ups from the Burlesque –inspired 'Vixen' collection, this range of Couture hosiery will instantly transform your eveningwear, adding glamour and sexy sophistication in the form of vintage lace and fishnets.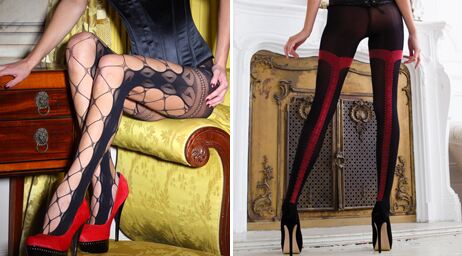 Read More
Part of the Legwear International Ltd. family, the Couture brand offers innovation, distinction and beautifully crafted hosiery. A brand that has stood the test of time, Couture was established in 1981 and is synonymous with high fashion, now including exclusive sub-brands Vixen, The Bridal Collection, Little Ladies, Future and more.
Customer Services
Our Sister Sites
Customer Services
Our Sister Sites
© Copyright 2017 Drew Brady & Co Limited T/A SockShop