$ USD
We accept PayPal and Amazon Payments
Got a question? Get instant answers:

Why choose a pair of ELLE over the knee socks? Because they are a great way of showing off your legs while keeping warm! And with some ELLE over the knee socks made from bamboo and angora, they will feel incredibly soft against your skin. You can wear them rolled up over the knee for that dramatic, statement look, or have them slouched down for a more casual style – check out our range of ELLE over the knee socks below.
Disclaimer: ELLE UK Ltd. can only supply ELLE socks and legwear in the UK & EIRE. Therefore any ELLE items ordered for delivery outside these countries will not be included - they will be immediately refunded. We apologise for this.


2 results in ELLE Ladies' Over the Knee Socks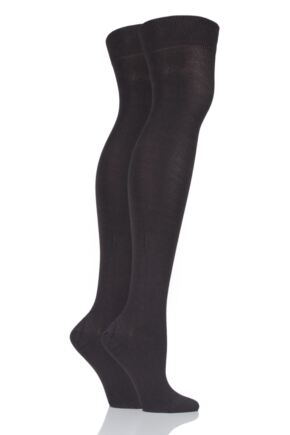 4 Colours Available
Customer Services
Our Sister Sites
Customer Services
Our Sister Sites
© Copyright 2017 Drew Brady & Co Limited T/A SockShop