£ GBP
We accept PayPal and Amazon Payments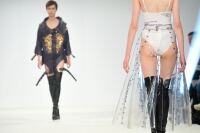 Students get first taste of world of fashion
02nd June 2015
The great and good from the world of fashion have been gathering in London for a prestigious event ...
View More News
Got a question? Get instant answers:

Fellas, pick up a 3 pair pack of men's Firetrap socks and instantly inject some London style into your sock drawer. Designed in London by British designers, Firetrap celebrate their roots taking inspiration from the sights, sounds and flavours of London life. Get ready to turn up your trouser cuffs and show off your new fashionable Firetrap socks! Browse our men's Firetrap collection below.