£ GBP
We accept PayPal and Amazon Payments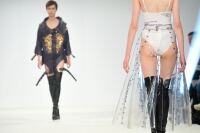 Students get first taste of world of fashion
02nd June 2015
The great and good from the world of fashion have been gathering in London for a prestigious event ...
View More News
Got a question? Get instant answers:

Whether you need a scarf for a bit of winter warmth or want to brighten up your spring style, there is something for you in our Fraas ladies' scarves section. And if you are looking for beautiful quality, then look no further; Fraas has been producing scarves for more than 125 years and is the world's largest scarf manufacturer, so you can trust that you will receive an item that will feel and look fantastic.