Since 1891, Glenmuir has established its position as one of the most prestigious and successful golf and leisurewear brands. Glenmuir, synonymous with quality, finds itself at the heart of the game of golf. Tee off with confidence in a pair of Glenmuir golf socks and experience the perfect combination of comfort and performance in our selection of compression base layers.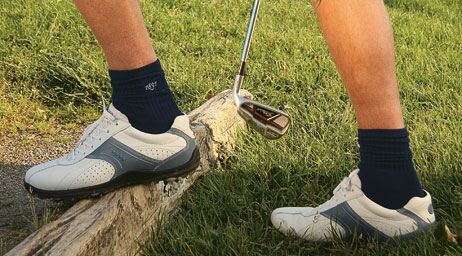 Glenmuir are just as passionate about their clothing as they were when they were established over a century ago.

Since its beginnings in 1891, when the very first piece of knitwear came off its looms in Lanark, Scotland, Glenmuir has committed itself to creating golfwear with impeccable care, skill and dedication to the craft. Glenmuir's inspiration, both then and today, is to instil each piece of its expertly crafted golfwear with something of the essence of golf; traditional but forward-thinking, perfectly balanced, elegant and of course, Scottish to the core.

To this day, Glenmuir remains a family-run business dedicated to producing the finest golfwear. Glenmuir isproud to say that its clothing has been worn by champions at Augusta, winners of the Claret Jug, gladiators of the Ryder Cup and on the world's leading courses; but equally proud to see Glenmuir clothing at local clubs, dressing beginners and professionals alike, of every level and generation, all coming together for the love of the game.

That is the spirit of golf. That is the spirit of Glenmuir.