£ GBP
We accept PayPal and Amazon Payments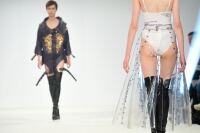 Students get first taste of world of fashion
02nd June 2015
The great and good from the world of fashion have been gathering in London for a prestigious event ...
View More News
Got a question? Get instant answers:

Ladies, if you haven't tried our Heat Holders tights and leggings yet, we urge you to right away! These super warm and cosy tights and leggings are an extension of the original Heat Holders collection, possessing a soft brushed inside which helps to keep warm air close to the skin. If you're looking for tights and leggings that will keep you warm so you can still wear that fab dress in the winter, then check out our Heat Holders tights and leggings below.