$ USD
We accept PayPal Payments

John Smedley story began in 1784 when Peter Nightingale and the first John Smedley set up shop a mill in Lea Mills, Derbyshire, England. Committed to creating only the highest quality collections, John Smedley continues to take their long-standing values and apply them to a contemporary fashion industry. Scroll down to view our stylish John Smedley socks collection.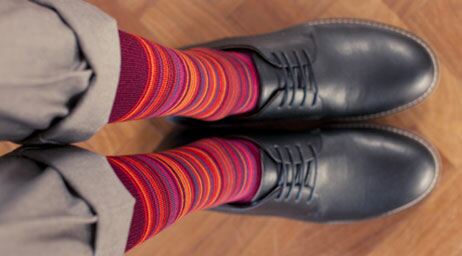 Read More
In 1825, after 7 years of being an apprentice, the second John Smedley took over the company with a vision that all spinning, knitting and manufacturing take place under one roof using the finest raw materials. This John Smedley transformed the company between the years 1825-1877, laying the foundations for the future by expanding the mill, bringing in new machinery and nurturing the growing workforce's skills and loyalty. It was at this time John Smedley's renowned reputation for the highest quality was established. An ethos that thrives within the John Smedley brand today.
In 1877, John Smedley installed one of the first ever 'Cotton's Patent' fully fashioned knitting machines being one of the earliest knitwear companies to do so. In 1893 John Smedley became a limited company, developing a production line capable of manufacturing fine-gauge, fully fashioned underwear and outerwear.
In the 1930s, underwear specialists, John Smedley brought out their first knitted outerwear range for ladies and men, including nightwear and swimwear.
The 1960s were a turning point for John Smedley, with underwear sales continuing to be a success cementing John Smedley's reputation. Outerwear became the main focus and was exported all over the world.
During the 1980s John Smedley collaborated with some of the world's best designers and knitted collections for Vivienne Westwood, Paul Smith, Comme des Garcon, Nicole Fahri, Margret Howell and Katharine Hamnett.
In 1993, fine knitwear machinery from Japan was used for the first time, meaning that styles with more pattern and texture could be created. In 1995, extra fine New Zealand Merino Wool was introduced from traceable sources, bred by specially selected Merino wool farmers in New Zealand.
In the year 2000, John Smedley started the new millennium by opening the flagship John Smedley shop in London.
John Smedley introduced the pioneering whole-garment technology in 2006, meaning that unique, lightweight and seamless knitwear could be created. Also in 2006, John Smedley collaborated with luxury lingerie brand Agent Provocateur to create a collection.
2007 saw John Smedley introduce a mini whole-garment machine which meant that a full range of knitted John Smedley accessories was launched. Shima technology was introduced the year after, capable of knitting 26-28 colours.
In 2009 John Smedley celebrated 225 years of creating beautiful, luxury knitwear. To commemorate this anniversary a special edition of underwear was launched. The John Smedley store in London went through a re-design and a little bit of Derbyshire was introduced to the capital. Exclusive John Smedley micron garments were launched using rare yarn only produced by 0.0013% of the world's sheep population. A new range of extra-fine jersey wear was launched using the same extra fine New Zealand Merino Wool which is used throughout the John Smedley collections.
Committed to creating only the highest quality collections, John Smedley continues to take their long-standing values and apply them to a contemporary fashion industry. Striving to make all garments at their mill in Derbyshire, John Smedley only move forward by understanding and holding on to the importance of provenance.
2 results in John Smedley Socks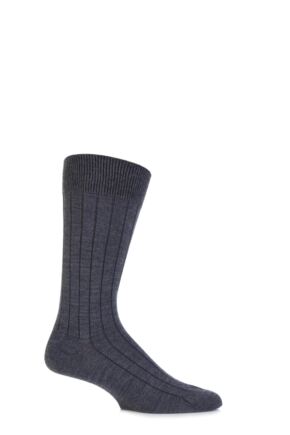 2 Colours Available
5 Colours Available
From $16.56
to $22.09
Customer Services
Our Sister Sites
Customer Services
Our Sister Sites
© Copyright 2017 Drew Brady & Co Limited T/A SockShop