Go the extra mile with the comfort, quality and protection, purpose-built for athletes at every level of their sport - from mile runners to marathon runners, and 5-a-side footballers to Premiere League players. This selection of men's and ladies' sports socks from New Balance includes a range of styles - from trainer liners and crew socks, to ankle length - to help you up your game and perform to the best of your ability.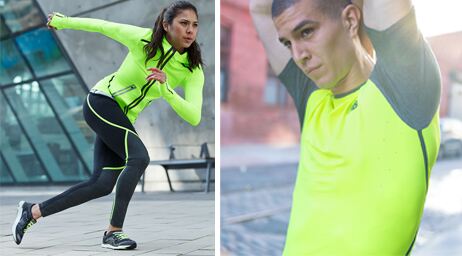 New Balance, aids athletes in their pursuit of excellence, whether that means helping professional athletes set records and win medals, or propelling everyday athletes to achieve a new PR, run their first 5K or just to live a more healthy and active lifestyle.
New Balance products are the perfect blend of function and fashion, giving you the performance technology you need and the style you want. Associates around the world bring these goals to life with their high-level skills and creativity.