Founded in the 1930s, Pantherella is one of the few enduring British brands to stay faithful to the tradition of 'Made in England'. Pantherella are perhaps best loved for their hallmark hand linked toe seams, holding firm in their principles of quality, comfort and innovation. With a broad range of high quality men's and ladies' socks available, in numerous patterns, colours and styles, complete your oufit with a pair of socks from our Pantherella collection.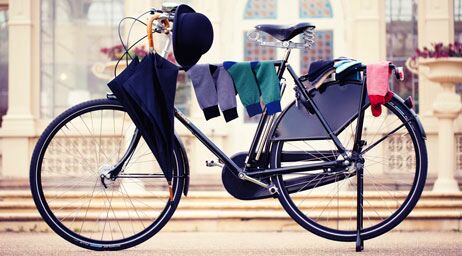 The brand name 'Pantherella' was registered in 1945, marking the start of the speedy transition from small provincial manufacturer to international success story.
In 2001, Pantherella became part of the
HJ Hall
family, a fellow British hosiery company with over 125 years of heritage and experience, now in their fifth generation of sock-makers.
For decades, gentlemen have passed down the values of Pantherella socks to their sons; principles that remain as true today:
• Only the finest natural yarns
• Innovative designs & colours
• Hand Linked Toe seams
• Longer leg length
• First class service