$ USD
We accept PayPal Payments

Breeze [verb]: 'to move in an easy or effortless manner'. RunBreeze bill their range of running socks as 'for runners, by runners', so this UK company, headed by competitive athletes, knows all about the requirements of anyone training or racing.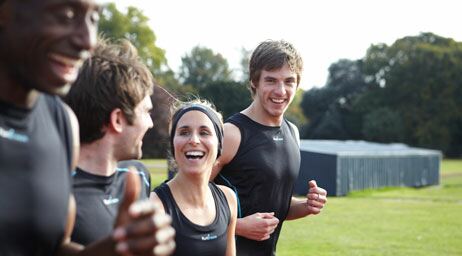 Read More
Richard and Jamie, the creators of RunBreeze met at Loughborough University and shared a passion for running. As competitive runners and triathletes they identified the need for affordable, excellent quality running products, designed to suit both training and racing.

Graduating in 2008, after many a mile of running together and talking through the seeds of an idea, they decided to develop a new and exciting UK brand that would be cost effective and offer comfort and quality to their running generation.

They set out to start a brand that reflected their values and principles.

By 2009 they had moved to London and formed a business to sell technical running socks. Richard's Dad is a sock expert and with his assistance they set out to make the most comfortable technical running socks on the market.

Supporting the business they worked professionally as personal trainers. In late 2009 the socks were being sold and the two received positive feedback about the products.

By 2010 the initial orders of socks were nearly sold out, so based on this positive response from customers they developed and launched the next phase of the range.

Since the start of 2011 the socks have gained great reviews in the running press. Richard and Jamie have even gone on to add accessories and clothing to the range.
Customer Services
Our Sister Sites
Customer Services
Our Sister Sites
© Copyright 2017 Drew Brady & Co Limited T/A SockShop