Our huge range of SockShop plain and patterned socks, tights and accessories features a wide selection of colours and designs in styles for men, ladies and kids. From basic ankle socks and nylon tights, to bamboo socks with handlinked toes and quirky tights, find excellent value in this collection.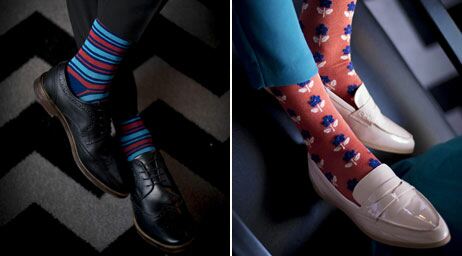 Founded in 1983 and acquired by the Ruia Group in February 2006, SockShop started as the brainchild of Sophie Mirman and Richard P. Ross. From an idea first labelled "silly", SockShop is one of the greatest success stories in British retail.
"People should be able to buy socks and stockings as easily as they buy newspapers".
This was Sophie's view, and one which led her to create the very first Sockshop, at London's Knightsbridge tube station.
Four years later, there were 52 stores in the SockShop chain and it had become one of the fastest-growing speciality retailers in Europe. Soon SockShop was setting up shop around the world; novelty design, bold colours and dramatic patterns making SockShop a household name, from Paris to New York.
Having dealt with the changing demands of time and fashion, Sockshop is now at the forefront of online retail.