$ USD
We accept PayPal Payments


Urban Knit is an innovative knitwear brand. The people behind the brand have years of experience in manufacture and a real passion for socks, offering trend led products like those found in this collection of fun, bright and beautiful Urban Knit socks.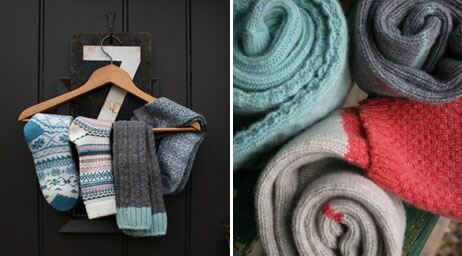 Read More
Urban Knit is a British accessories label specialising in knitted accessories and legwear. From the beginning the brand has focused on combining traditional knitting and handcrafts, and modern style. By mixing machine and hand knitting, Urban Knit are redefining knitted accessories with a contemporary twist to create pieces that look and feel unique.
From Italian cashmeres and merino wool, to cotton and silk, Urban Knit scours the world to source the softest yarns and prides itself on creating the highest quality knitted accessories that blend luxury, comfort and style.
Each season's collection features an standout array of knitted legwear and accessories for men and women, including socks, hats, gloves, scarves, slippers, slouch-socks and bed socks. Interesting details from contrast knit tops to colour blocking stripes jazz up the humble sock, while Urban Knit's range of knitted accessories is perfect for layering and casual luxury.

"Easy to wear, our collection blurs the line between fashion and loungewear, perfect for looking stylish at home or outside."
Customer Services
Our Sister Sites
Customer Services
Our Sister Sites
© Copyright 2017 Drew Brady & Co Limited T/A SockShop