Flying the flag for British manufacturing, every thermal item below carries the Ussen label which means it has been made right here in the UK. Experts from across many fields have contributed to creating the Ussen range of thermals which have been used all over the world by outdoor athletes.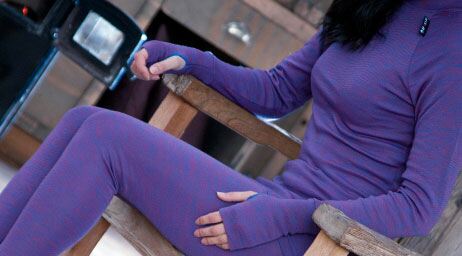 The Ussen brand was created by Lee Taylor and Keith Dawson in 2008 after the trend of fashionable outdoor clothing had replaced functional products, leaving Lee and Keith wearing base layers, which were fast wicking and helped to control body temperature, but did not offer any insulation.
In 2009 Ussen created the very first thermal garments in the range, and with some help from many people in the trade, they started to create some seriously special thermals.
The next 12 months saw Ussen perfect the products and sell more and more into specialist outdoor stores, as well as attracting interest in the Ussen thermal range from the military.
In 2010 Ussen made the decision to manufacture every thermal item right here in the UK.
2012 saw Ussen grow as a UK manufactured brand. They began carefully looking into the possibility of working with other UK factories to further develop a wider range of garments.
Ussen products are designed with these 2 questions in mind.
1. Does it work?
2. Can we make it work better?