£ GBP
We accept PayPal and Amazon Payments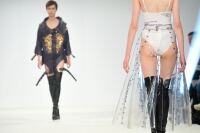 Students get first taste of world of fashion
02nd June 2015
The great and good from the world of fashion have been gathering in London for a prestigious event ...
View More News
Got a question? Get instant answers:

Visiting the home of the largest sock selection might mean that you need a little help finding exactly what you're looking for! Whether you're after waterproof socks, fishnet tights or even A-Z initial socks, our A-Z section is here to help!