£ GBP
We accept PayPal and Amazon Payments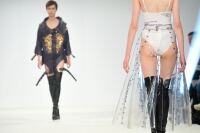 Students get first taste of world of fashion
02nd June 2015
The great and good from the world of fashion have been gathering in London for a prestigious event ...
View More News
Got a question? Get instant answers:
Touchscreen Compatible Gloves
If you have any kind of touchscreen device, from an iphone or other smartphone to one of the latest GPS units, tablets and e-readers, touchscreen compatible gloves from Isotoner will prove invaluable in cold weather.
0 results in Touchscreen Compatible Gloves
No Products Found
Sorry, we couldn't find any products that matched your search.