£ GBP
We accept PayPal and Amazon Payments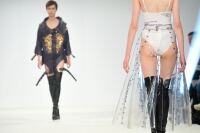 Students get first taste of world of fashion
02nd June 2015
The great and good from the world of fashion have been gathering in London for a prestigious event ...
View More News
Got a question? Get instant answers:
Advent Calendars
Fancy a choc-free alternative this year? Start each December day with a fresh pair of socks and countdown to Christmas in style (with none of the calories!) with our Sock Advent Calendars! The perfect treat for your feet, or a gift for a loved one – play to your personality and choose from a range of themes, from fashion socks, to bright colours and film and TV characters!
0 results in Advent Calendars