£ GBP
We accept PayPal and Amazon Payments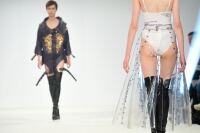 Students get first taste of world of fashion
02nd June 2015
The great and good from the world of fashion have been gathering in London for a prestigious event ...
View More News
Got a question? Get instant answers:
Gifts for those who Love a Laugh
Need a funny gift for a silly someone? Take a look at our selection of gift ideas that are filled with fun, from silly slogans to jokey designs.