£ GBP
We accept PayPal and Amazon Payments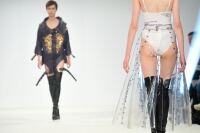 Students get first taste of world of fashion
02nd June 2015
The great and good from the world of fashion have been gathering in London for a prestigious event ...
View More News
Got a question? Get instant answers:
Rugby Socks
Need rugby socks? No need to scrum down in the stores, just come to SockShop! Our rugby socks come from great sports brands and have special features that rugby players will appreciate, such as anatomical fit, padding, thermal and cooling panels. Sport and rugby football socks come in youth and adult sizes, as well as different team colours and styles, with many of our boy's rugby socks possessing the same quality features as men's rugby socks.