£ GBP
We accept PayPal and Amazon Payments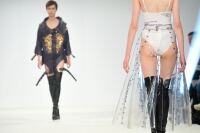 Students get first taste of world of fashion
02nd June 2015
The great and good from the world of fashion have been gathering in London for a prestigious event ...
View More News
Got a question? Get instant answers:

Customer Services
Welcome to SockShop customer services. Hopefully we will be able to answer your questions below however if you require further assistance please contact us.