$ USD
We accept PayPal and Amazon Payments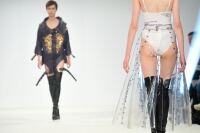 Students get first taste of world of fashion
02nd June 2015
The great and good from the world of fashion have been gathering in London for a prestigious event ...
View More News
Got a question? Get instant answers:
About Us

Customer Services

Our Sister Sites
Wholesale
SockShop is a recognised brand all over the world and a number of very successful UK & overseas networks have been established over recent years. The brand commands great loyalty and our other brands are well known too. If you wish to stock the SockShop brand or would like information about any of our other brands, please contact us. With large stock holding capabilities, we can fulfill different retailer needs easily from our logistics base in Bolton.

Please contact:
Vimal Ruia
Managing Director
E-mail: contact@sockshop.co.uk
Address: Dove Mill, Back Deane Church Lane, Deane, Bolton BL3 4ET