£ GBP
We accept PayPal and Amazon Payments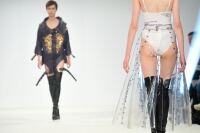 Students get first taste of world of fashion
02nd June 2015
The great and good from the world of fashion have been gathering in London for a prestigious event ...
View More News
Got a question? Get instant answers:
About Us

Customer Services

Our Sister Sites
Free UK Helpline
If you wish to place a SockShop order over the phone or make an enquiry then please call our UK based helpline.

Opening Times: Monday – Friday 8am to 7pm


Our UK customers
Please Call Our Free UK Helpline
08000 195 667

Our overseas customers
Please Call Our UK Helpline
+44(0) 1706 826 518

Please be aware that we are only able to take orders over the phone in the currency United Kingdom pounds.
Please note, all calls are recorded. Charges apply for overseas and when using a mobile to call.
Or want to email us? Then click here to contact us now
If you can't find an answer to your query and need to contact us please complete the following form and we will get back to you as soon as possible.