$ USD
We accept PayPal and Amazon Payments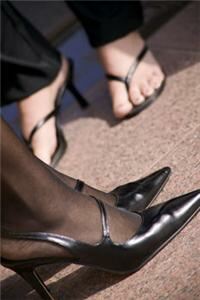 News brought to you by SockShop. Go On…Treat Your Feet
While
opaque tights
may offer ease and practicality, fashion dictates that they are soon to become unacceptable except for summery outfits, it has been claimed.
Susannah Frankel of the Independent has highlighted the growing haute couture trend is for
sheer black tights
.
Even the sheer pop sock has emerged as must-have
hosiery
, the fashion writer continued.
Women keen to keep up with such fashions must ensure their legs are toned, trim and "blemish free", she urged.
"Fortune favours the bold and there is no question that anyone wearing sheer tights from henceforward, or, come the sun, pop socks instead ... must be applauded," Ms Frankel added.
The Times reported that the most recent fashion offerings of Chanel included many throw-backs to the 80s, including
sheer tights
- "another piece of Big Bang nostalgia".
Chanel has combined tulip-shaped skirts with a slightly longer jacket and
sheer black tights
this season, the newspaper's fashion editor Lisa Armstrong notes.
Interested in Sheer Tights?
Tweet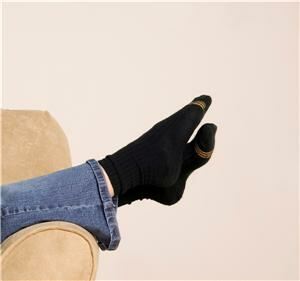 News brought to you by SockShop. Go On…Treat Your Feet
A decent pair of socks can put a "spring in your step", according to the Daily Telegraph.
Its reporter Jefferson Hack has warned that many men pay no attention to their feet, often wearing one
black
and one blue sock.
He urged the nation's men folk to seek footwear guidance and slip their feet into a pair of more
luxurious socks
.
"I'm a recent convert to the cult of sockism," Mr Hack admitted, claiming that every time he flies he has to wear a brand new pair in case he has to take his shoes off at the security check.
The Daily Telegraph's reporters are not alone in recognising the importance of
men's socks
to manly comfort.
Recently, Mansel Fletcher of the Times asserted that socks are as important to comfort as underwear - and are visible.
Many Europeans will only wear
black socks
but a subtle
pattern
is vital for "modern dandies", he noted.
Take a look at our Best Selling Men's Socks
.
Tweet
Customer Services
Our Sister Sites
Customer Services
Our Sister Sites
© Copyright 2017 Drew Brady & Co Limited T/A SockShop