Got a question? Get instant answers:
Pink tights 'no use in Harlem ballet'
Published: 27th May 2010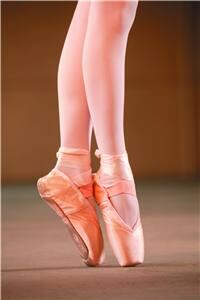 Going to the ballet usually involves several pretty standard things - men in dubious all-in-ones, elaborate routines, beautiful music and of course, girls in tutus and pretty pink
tights
.
Pink
tights
, however, are only any good if the person wearing them has skin that is vaguely similar. For black ballerinas, pink just won't do.
An exhibition showcasing the history of the Dance Theatre of Harlem has shed some light on the measures taken by its founder, Arthur Mitchell, to make his costumes match the hues of his stars.
The problem became symbolic for him, claims the Los Angeles Times, as he told his costume designers to dye lycra
tights
and spray paint shoes to shades of brown and cinnamon to be more life-like.
Issues of race and the fashion world hit the headlines recently after reports describing a pink dress worn by Michelle Obama as flesh-coloured caused controversy.
Check out our Best Sellers
News brought to you by SockShop. Go On...Treat Your Feet
Posted by Emily Smith
Tweet