£ GBP
We accept PayPal and Amazon Payments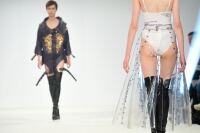 Students get first taste of world of fashion
02nd June 2015
The great and good from the world of fashion have been gathering in London for a prestigious event ...
View More News
Got a question? Get instant answers:
Final Word
We here at SockShop are sock boffins, living and breathing socks so that we can offer you a humongous online sock range! Place your SockShop.co.uk order before 4pm (UK) and it will be sent out the same day by First Class Royal Mail (Monday - Friday). Subject to availability.
For any further information then please contact us on 0800 0195 667 or email us at contact@sockshop.co.uk

Sock Shop Team