> Ladies 2 Pair Charnos 15 Denier Trouserwear Knee Highs In 2 Colours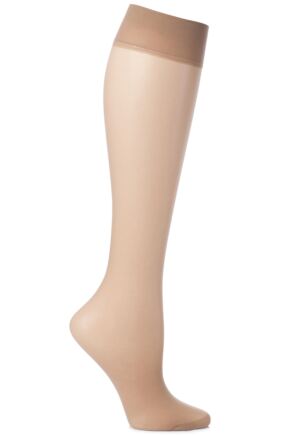 Hover to Zoom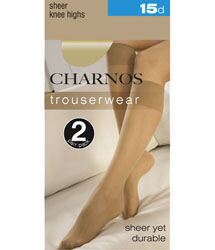 Product Is Packaged This Way
Charnos 15 Denier Trouserwear Knee Highs
£
2.85
100% of Reviewers Like this product
(based on 2 reviewers)

Read Reviews

If you need the ideal stocking for a trouser suit, these high style, high comfort knee highs from Charnos fit the bill – and you - perfectly. A matt finish sheer 15
denier
knee high with a kind-to-the legs
comfort top
.
The classic matt look will complement a wide range of fabrics, and you'll appreciate the gentle fit and softness day after day, thanks to the durable reinforced toe.
(08/11)
86% Nylon 14% Elastane
2 Pair Pack
15 denier
Matt finish
Comfort top
Reinforced toe
Reviews from Feefo
100% of Reviewers Like this product (based on 2 reviewers)
Date
Rating
Comment
Response
14-Jun-2012
Looks good
02-Dec-2011
Excellent
Fantastic service. Lovely product. Thank you SockShop. No hesitation recommending you.