> Ladies 1 Pair Corrymoor Eventer Mohair Knee High Socks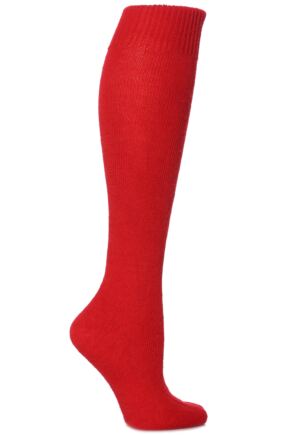 Hover to Zoom
Corrymoor Eventer Mohair Knee High Socks
£
14.00

Originally developed to be worn inside riding boots, Corrymoor Eventer socks have found far more widespread appeal with professional skiers who need some protection from their tightly-fitting boots, and even among business people who simply prefer a longer, more luxurious sock.
The Corrymoor Eventer is a lightweight, plain knit three-quarter length (calf height) sock in durable Mohair and Nylon with
hand linked toes for smooth seams
and, a lightly elasticated top. Corrymoor socks are made in the UK with Wool from their own Devon-reared
Angora
goats and are fully machine washable.
(04/12)
55% Mohair 45% JAS Nylon
1 Pair Pack
Hand linked toes for smooth seams
Odour-resistant
Machine wash at 40