> Ladies 1 Pair Elle Plain Bamboo Tights 75% OFF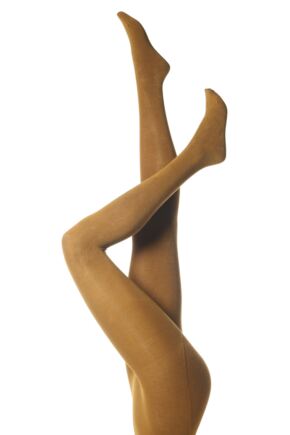 Hover to Zoom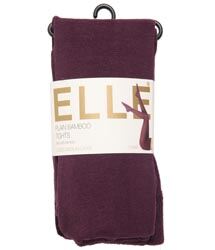 Product Is Packaged This Way
Elle Plain Bamboo Tights
Was £10.00 Now £

2.50
81% of Reviewers Like this product
(based on 9 reviewers)

Read Reviews

Special Offers
SockShop Sale - 75% OFF on this style
Keep your legs warm with these plain knit tights, a must for any outfit and ideal for everyday wear.
The 100% natural
Bamboo
has anti-bacterial and anti-allergen properties. It's also highly absorbent, keeping your skin dry and comfortable.
Smooth, flat seams, shaped feet and
handlinked toes for smooth seams
mean these are super comfy to wear and keep your silhouette smooth even under the tightest skirt or dress.
(11/11)
70% Viscose From Bamboo 27% Polyamide 3% Elastane
1 Pair Pack
Thermal for added warmth
Supersoft interior
Reviews
from Feefo
81% of Reviewers Like this product (based on 9 reviewers)
| Date | Rating | Comment | Response |
| --- | --- | --- | --- |
| 23-Dec-2014 | | Excellent | |
| 11-Nov-2014 | | Apart from the variation of the sizes some were s/m but turn out to be m/l . | |
| 27-Oct-2014 | | Over packaged, almost snagged the tights getting the cardboard out - sharp corners | |
| 27-Sep-2014 | | Bargain price. Warm, comfy and good fit. | |
| 25-Sep-2014 | | These arrived with a snaggle. | |
| 01-Nov-2013 | | I was so hopeful but they don't fit so the crotch is hanging lower than it should. The waistband also expands which means that they full down. Also one pair already has a snag when i took the item out of the packaging. I am 5ft 7, size 14. I will be sending them all back :-( | Thank you for taking the time to let us know what you thought of our ELLE bamboo tights. This is really disappointing as we love these tights because they are so warm. I will let the ELLE development team know of this feedback and I can see that you have returned the items for a full refund. Best wishes,Cassie |
| 25-Jan-2013 | | They are too small. Not long enough in the crutch. I have tried two of the pairs, both are the same. Now I have tried them I am not able to send them back as the packaging is incomplete. One of them has two holes in one leg. Perhaps this was because of me removing the plastice tags evn though I was very careful clipped them off with nail scissors. Bamboo is very comfortable and I am very dissappointed. | Thank you for letting us know your thoughts about our ELLE bamboo tights. We are pleased that you loved the bamboo feel of these tights but I am sorry to hear that the fit was not suitable. We want our customers to be happy with their items so please return all 3 pairs back to us using the FREEPOST UK returns label and we will refund. Best wishes,Cassie |
| 18-Dec-2012 | | the warmest most comfortable tights I've ever worn and they stay up! | |
| 05-Jun-2012 | | Comfortable, perfect fit | |