> Ladies 1 Pair Forever Friends Cosy Socks and Foot Lotion Gift Set 30% OFF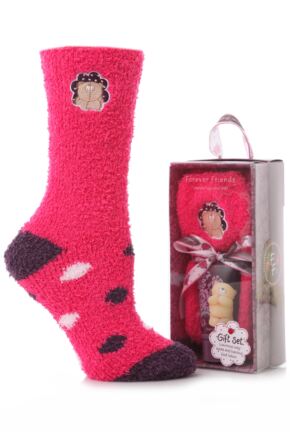 Hover to Zoom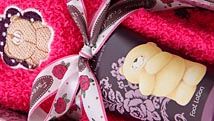 Forever Friends Cosy Socks & Foot Lotion Gift Set
Was £8.00 Now £

5.60
100% of Reviewers Like this product
(based on 4 reviewers)

Read Reviews

Special Offers
SockShop Sale - 30% OFF on this style
Love this cute Forever Friends gift set with 1 pair of Forever Friends bed socks and a Grace Cole foot lotion! It is important to look after your feet, after all they work hard for you all day!

Use the softening foot lotion to massage your feet and then slip them into your bed socks to keep them protected and warm! Bed socks are great for wearing if you get cold feet in bed as they don't have grips on them and so don't catch on your covers!

This wonderful set comes packaged in a floral print box and wrapped in ribbon. Treat your feet this winter or treat someone you love!
99% Polyester 1% Elastane
1 Pair Bed Socks & 1 Foot Lotion
Standard Cuff
Standard Toe Close
Reviews
from Feefo
100% of Reviewers Like this product (based on 1 reviewers)
| Date | Rating | Comment | Response |
| --- | --- | --- | --- |
| 30-Aug-2011 | | Excellent quality, gift recipient was very happy with them. | |