£ GBP
We accept PayPal Payments
Pringle Victoria Stripes and Dots Cotton Socks
Pringle Victoria Stripes and Dots Cotton Socks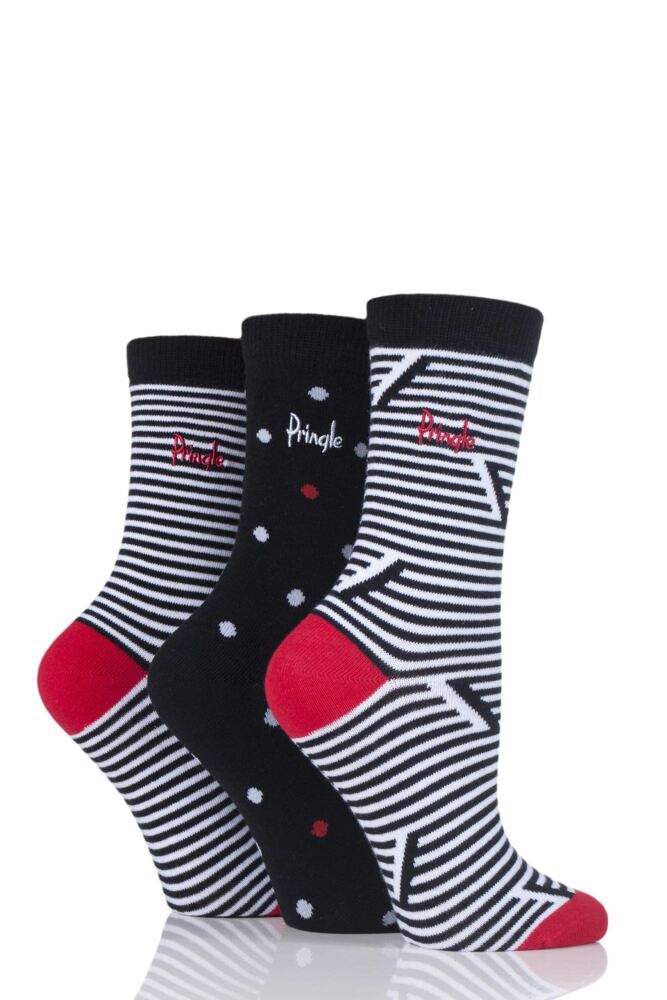 Amp up your sock collection with this triple pack of mixed design socks. This set of ladies Pringle Victoria Stripes and Dots Cotton Socks has a pair of classic stripe pattern, a colour polka dot and a more unusual stripe pattern, with a 'bar' dropped diagonally every few rows. An extra pop of colour comes from embroidered Pringle script logos on every pair. All three pairs are high quality, manufactured from a
cotton
rich blend with added Lycra stretch and strong but soft polyamide. They have reinforcement at the toes and heels, and flatter
hand linked toes for smooth seams
that care for your delicate skin.
FABRIC:
78% Cotton 20% Polyamide 2% Lycra® Elastane
NUMBER IN PACK:
3 Pair Pack
Features
Hand linked toes for smooth seams
Standard Cuffs
Reinforced heels and toes; Machine washable at 40°
Pringle
Ladies' Socks Size Guide
| | | |
| --- | --- | --- |
| UK | EU | US |
| 4-7 | 37-40 | 6-8 |
| 4-8 | 37-41 | 6-10 |
Product Information
Amp up your sock collection with this triple pack of mixed design socks. This set of ladies Pringle Victoria Stripes and Dots Cotton Socks has a pair of classic stripe pattern, a colour polka dot and a more unusual stripe pattern, with a 'bar' dropped diagonally every few rows. An extra pop of colour comes from embroidered Pringle script logos on every pair. All three pairs are high quality, manufactured from a
cotton
rich blend with added Lycra stretch and strong but soft polyamide. They have reinforcement at the toes and heels, and flatter
hand linked toes for smooth seams
that care for your delicate skin.
FABRIC:
78% Cotton 20% Polyamide 2% Lycra® Elastane
NUMBER IN PACK:
3 Pair Pack
Features
Hand linked toes for smooth seams
Standard Cuffs
Reinforced heels and toes; Machine washable at 40°
All Colours in this Range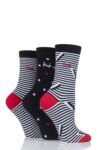 Black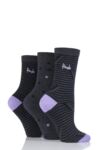 Charcoal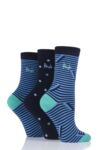 Navy
Size Guide
Pringle
Ladies' Socks Size Guide
| | | |
| --- | --- | --- |
| UK | EU | US |
| 4-7 | 37-40 | 6-8 |
| 4-8 | 37-41 | 6-10 |
Customer Services
Our Sister Sites
Customer Services
Our Sister Sites
© Copyright 2017 Drew Brady & Co Limited T/A SockShop