> Mens 2 Pair FiveG Endurance Cushioned Sport Sock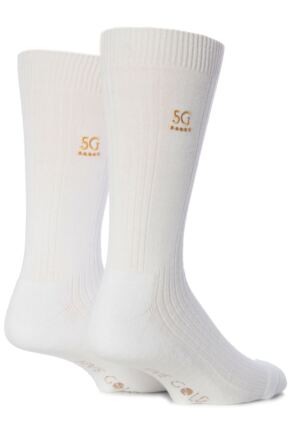 Hover to Zoom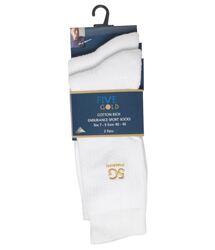 Product Is Packaged This Way
FiveG Endurance Cushioned Sport Sock
£
7.00
100% of Reviewers Like this product
(based on 4 reviewers)

Read Reviews

Special Offers
Amazing Value! Buy One Get One Free FiveG Endurance Sports Socks (just add multiples of 2 to your basket)
A quality performance sport sock endorsed by Olympic champions.
This
Cotton
-rich sock uses the finest yarns and stitching techniques, ensuring that no matter how hard you train, your socks stay comfortable, fresh and looking good all day.
The smooth touch finish and
ribbed
design means that these quality socks won't slip or bunch, so you can concentrate on giving 100% to your training programme without worrying about discomfort.
The gold 5G
embroidered
logo is a mark of quality, durability and performance - the ultimate sports sock.
(06/11)
Reviews
from Feefo
100% of Reviewers Like this product (based on 4 reviewers)
| Date | Rating | Comment | Response |
| --- | --- | --- | --- |
| 22-Oct-2014 | | Good quality product - very pleased. | |
| 29-Jan-2014 | | Excellent quality | |
| 23-Jul-2012 | | Good value at 4 pairs for £7. Comfortable to wear apart from the elasticated tops. | |
| 14-Nov-2011 | | Good quality from what I've seen | |