> SockShop Mens Spring Clean Offer - 12 Pair 5G Sports Socks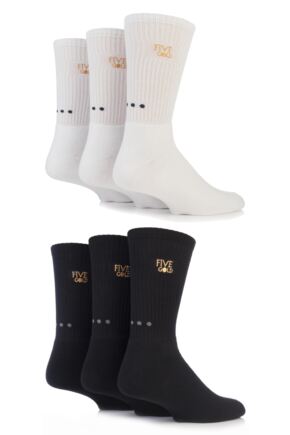 Hover to Zoom
SockShop Mens Spring Clean Offer - 12 Pair 5G Sports Socks
£
14.00
100% of Reviewers Like this product
(based on 1 reviewers)

Read Reviews

Instantly spring clean your sock drawer with this fantastic pack of 12 pairs of sport socks.
Save a huge 50% with this 12 pair pack of mens sport socks by FiveG which includes 6 pairs in black and 6 pairs in white. Designed for great fit and support during your workout, these
cotton
rich sport socks will feel great against the skin.
Love theses socks and be amazed at the price! With a normal retail value of £28.00, you can get this 12 pair pack for the bargain price of £14.00.
80% Cotton 13% Polyester 5% Nylon 2% Lycra
SAVE 50% OFF RETAIL PRICE
One size socks 7 - 11
12 pair pack – Includes 6 x Black & 6 x White
Cotton rich for comfort and durability
Reviews
from Feefo
100% of Reviewers Like this product (based on 1 reviewers)
| Date | Rating | Comment | Response |
| --- | --- | --- | --- |
| 25-Jun-2012 | | Excellent quality product, at a good price. | |