> Ladies 1 Pair Trasparenze Sophie 70 Denier Tights In 3 Colours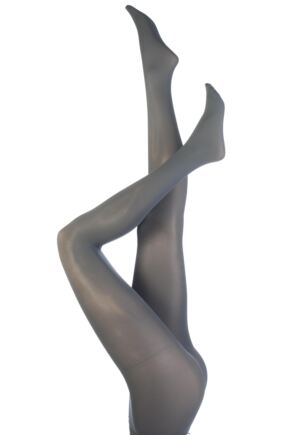 Hover to Zoom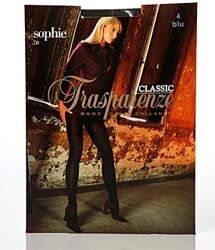 Product Is Packaged This Way
Trasparenze Sophie 70 Denier Tights
£
11.00
0% of Reviewers Like this product
(based on 1 reviewers)

Read Reviews

Silk soft semi-opaque tights with the feel and benefits of an opaque, Trasparenze Sophie 70
Denier
Tights are dense and close-woven enough to baffle chilly weather, but still have the delicate appearance that you'd expect from a semi.
These Italian-made low sheen matt tights give great colour leg coverage, with a sheer body for shorter skirts or shorts. Trasparenze Sophie 70 Denier Tights' fine weave means that they feel very smooth to the touch aren't as prone to catching on dry skin. They have comfortable flat seams, a hygienic
Cotton
gusset and reinforced toes.
Larger sizes have an added back panel for improved comfort and fit.
(08/12)
86% Polyamide 14% Elastane 4% Cotton
1 Pair Pack
Flat seams
Cotton gusset
Reinforced toe
Wash at 30°
Reviews
from Feefo
0% of Reviewers Like this product (based on 1 reviewers)
| Date | Rating | Comment | Response |
| --- | --- | --- | --- |
| 17-Oct-2013 | | colour not mid blue as shown in pic and will return | Thank you for your comments, I am very sorry to hear that the colour was not quite suitable. The blue is quite a bright blue. It is incredibly important to us to make sure our products are represented as accurately as possible however sometimes colours can differ between browsers. I can see that you have returned and been refunded. Best wishes,Cassie |