$ USD
We accept PayPal and Amazon Payments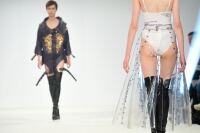 Students get first taste of world of fashion
02nd June 2015
The great and good from the world of fashion have been gathering in London for a prestigious event ...
View More News
Got a question? Get instant answers:

Engineered for life. Blueguard anti-abrasion durability socks are ideal for work wear and for those who spend long periods of time on their feet. Blueguard socks were proven to be 46 times more durable than a standard sports sock when abrasion tested in a laboratory. If you're looking for comfort and durability you can rely on day after day, these are the socks you're looking for. Read more about Blueguard's innovative durability and comfort features.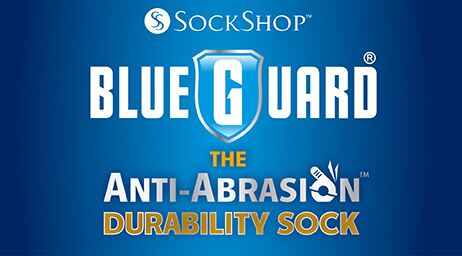 Read More
A number of features make Blueguard socks extremely durable while maintaining an incredible level of comfort.

BLUEGUARD ANTI-ABRASION DURABILITY TECHNOLOGY

Blueguard high strength filament polymers are bound and engineered to create our high strength anti-abrasion durability yarn. Blueguard yarn, together with the highest expertise in knitting technology, has produced a sock that has set a new benchmark in durability.

Yarn attributes: abrasion resistant, high tensile strength, high flex, low moisture absorption, quick dry.


BLUEGUARD COMFORT PLUS+

A durable sock is pointless unless it's comfortable enough to wear all day long, even in the most demanding conditions.

Blueguard Comfort Plus™ features:
- Comfort fit
- Cotton rich body
- Reinforced toe seam
- Arch support
- Extended heel
- Full cushion

BLUEGUARD ABRASION RESISTANCE

Blueguard abrasion resistance is conducted under independent laboratory conditions to British Standard BS EN 13770:3002. Maximum abrasion is tested until a fabric breakdown occurs (a hole). The higher the maximum abrasion, the more durable the textile's potential.

Blueguard - 925,000 cycles
Standard branded work sock - 40,000 cycles
Standard branded sports sock - 20,000 cycles


2 results in Blueguard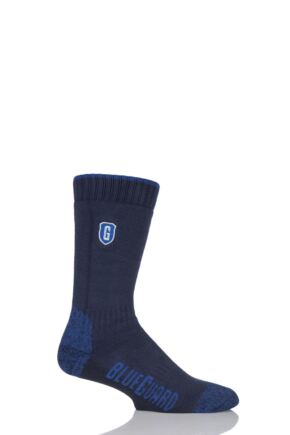 2 Colours Available
$14.49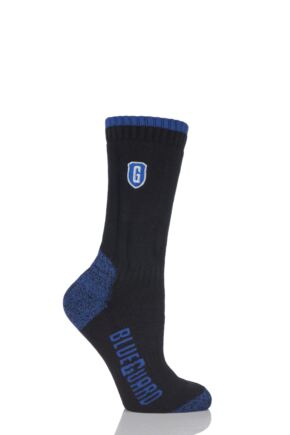 2 Colours Available
$14.49