Falke's philosophy is based on zero compromise on quality, innovation, functionality and, most importantly, wearer comfort. The Falke style is the perfect combination of technical superiority with the best of contemporary fashion, which is why Falke socks have been known for their quality since 1895. Browse our range of men's and ladies' Falke socks for truly trustworthy quality and value.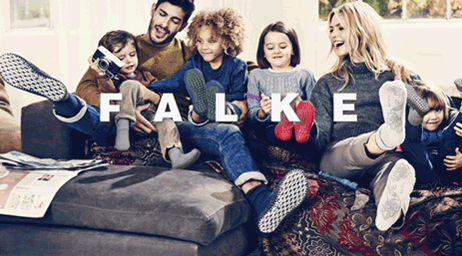 Falke dates back to 1895 when, then roofer, Franz Falke-Rohen purchased his own knitting mill after working as a knitter during the winter season. In 1920, the Falke factory was built in Schmallenberg, this same location is still the company's headquarters.

The Falke tradmark was developed in 1946 and used in the legwear area for the very first time and in 1950 the famous Falke pictorial logo was registered. In 1958, Falke could add the production of hosiery to their repertoire of producing knitted socks with the purchase of the Uhli, a hosiery manufacturer who was the first to manufacture nylon pantyhose in Germany and the first hosiery on a cotton machine. In 1974 Falke international locations were established. During the 70s, 80s and 90s Falke established relationships with strong licensing partners including Christian Dior, Armani, Paul Smith and many more.

A massive step was taken in 1999 when Franz Falke-Rohen Socks and Falke Hosiery in Lippstad were merged under the Falke KG umbrella. Since then Falke have expanded their expertise into sportswear. Always striving for the very best, Falke continue to create beautiful pieces with the perfect design in mind.