Many of today's leading world tennis players rely on HEAD racquets to support their game, including Andy Murray, Novak Djokovic and Maria Sharapova! HEAD has always been known for its creativity, bringing its passion for sports equipment to the HEAD sports clothing range.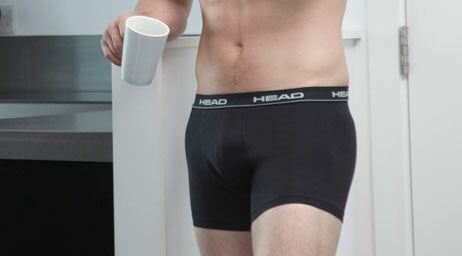 The company was founded in Baltimore, Maryland in 1950 by aeronautical engineer Howard Head when he developed his own metal skis after taking a ski trip and realising his skis were made of wood in an era when metals and plastics were replacing woods in many product designs. Sales rapidly increased through the 1950s, making Head the leading ski manufacturer in the US and UK. Head later bought a controlling interest in Prince Sports. In the late 1960s, a tennis division was created when Howard Head figured out a way of strengthening the tennis racquet by introducing the aluminium frame. The idea became a success and was first introduced in the 1969 US Open. After Howard Head's departure, one of the tennis players that Head sponsored, Arthur Ashe, won Wimbledon, defeating favoured Jimmy Connors in 1975.
During the 1970s, Head acquired a diving manufacturer, Mares, and a ski binding company, Tyrolia. While under AMF ownership, Head manufactured tennis racquets in Boulder, Colorado, and Kennelbach, Austria. Also in 1969, Head signed Olympic champion ski racer Jean-Claude Killy to endorse a new metal and fiberglass ski, the Killy 800. Head subsequently developed an entire product line of Killy skis.
Head's core values remain: spontaneity, victory, passion and desire. Head has brought its passion for sports equipment into its range of sports clothing.

Choose from a variety of colours and styles in our range of HEAD men's and ladies' socks and underwear.