Underwear is Jockey's passion - and has been for over 130 years. Jockey's success rests on their longstanding experience as a heritage brand, their pioneer spirit and their feel for trends. Jockey - a name that stands for excellent materials and the finest workmanship. Shop our range of men's Jockey boxer shorts, briefs, long johns and vests below. Match them with our selection of Jockey Men's Socks too.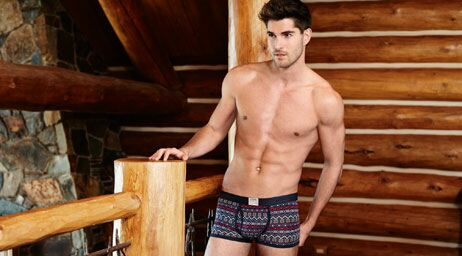 Founded in 1876 as S.T. Cooper & Sons - a small hosiery business in the Middle West of America - the company now known internationally as Jockey has a rich history as one of the intimate apparel industry's originators and innovators, having risen to international popularity in the 1930s and 40s as the world was drawn to American icons and styles.

Along with movies, automobiles, and skyscrapers, there was fascination with the revolutionary Jockey® short - a completely new style of underwear inspired by a French postcard showing a man in bikini style swimwear.
Since then, Jockey has grown to offer many types of products - including underwear, activewear, loungewear and sportswear - and become a beloved brand across the world.
From creating the men's brief, to developing underwear for NASA, to launching the popular 3D Innovations™ collection, Jockey continues to elevate the industry, and the brand has become a true American icon.
Jockey is committed to quality, comfort, fashion and innovation, and as Jockey grows, the company's simple commitment to serve its customers' needs continues to be Jockey's hallmark.
Today this prolific company offers more than 2,000 styles of men's and women's underwear that are distributed in more than 120 countries around the globe, and produces hundreds of millions of pairs of underwear each year.

Jockey remains – as it always has been – a privately-held, family-owned business.