Between-season style: Go-to bamboo
Posted by Danielle
Transitioning your trends can be tricky around spring time when the weather can't make up its mind and the temperature's up and down like... well like something less cliche than a yo-yo. We've crafted some between-season sock style tips using our beloved bamboo - the naturally antibacterial and absorbent, incredibly soft, environmentally friendly holy grail of sock fibres.

Seriously, if you haven't already tried bamboo socks, you reeeeeally need to. Like, reeeeeally need to. Amazingly, bamboo socks naturally keep feet cooler in warmer conditions and even warm your feet up when it gets chillier - could they be any more perfect for this time of year?
Check out our between-season style tips to mix it up for a fresh look this spring.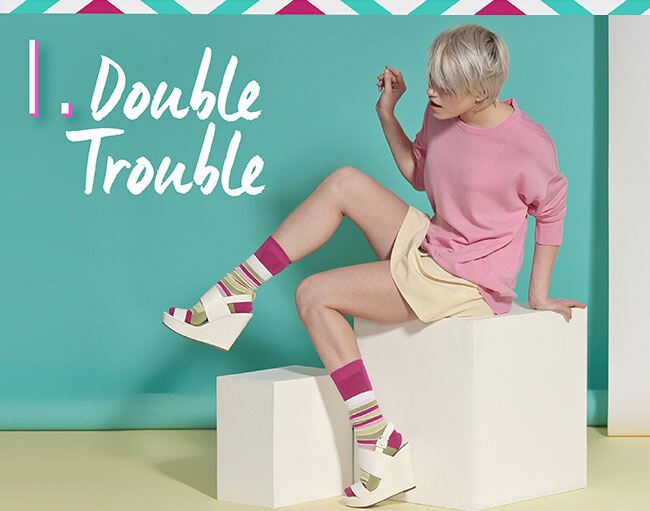 They say that two is better than one and I'm sure we've all doubled up on socks to ward off frostbitten toes when we're out in the cold, but have you ever thought of layering your socks as a statement of style? Flaunt fun prints and vivid colours by teaming a pair of patterned socks with a complementary pair of plain block colour socks, or even plain on plain. Our 2 pair bamboo sock packs make it easy peasy to achieve this look!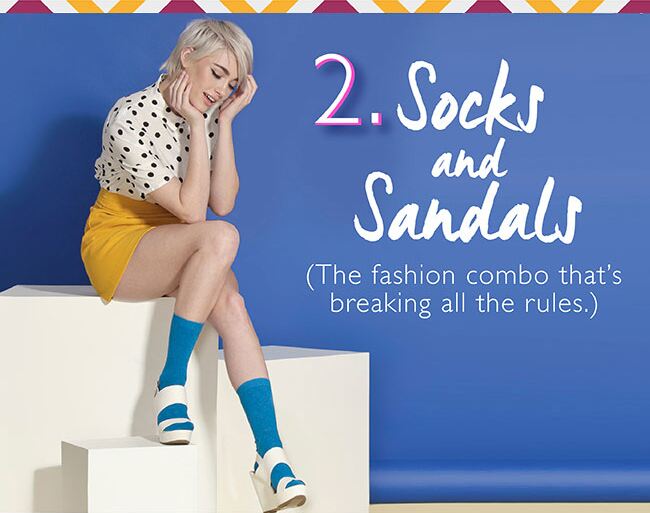 Okay, okay, we know what you're thinking - the term 'socks and sandals' immediately conjures up an image of dads on holiday with their white socks and open toe sandals... But the truth is, the socks and sandals look is
no longer the fashion faux-pas it once was and this trend has even been flaunted on the catwalk! Team bright colours, pretty patterns and gorgeous textures with your wedges or heeled sandals for a cute compliment to that pretty spring dress.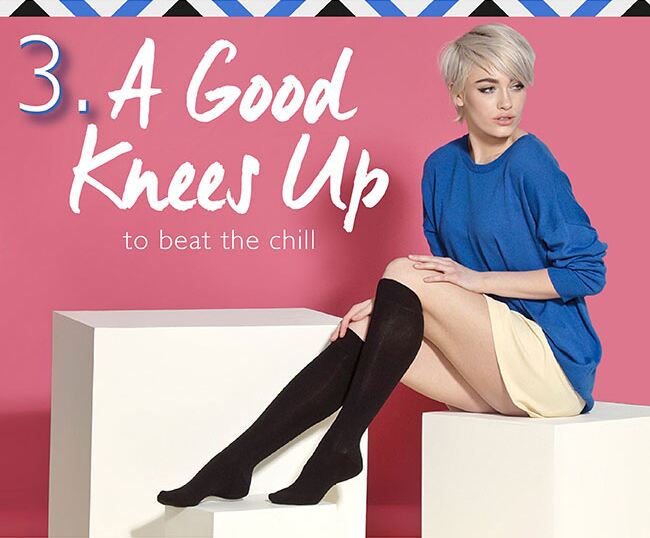 Knee highs are one of our sock drawer must-haves - partly because we wish we were Cher from Clueless (ugh, as if!) but mostly because they are très parfait for when we're not quite ready to send our legs out into the world on their own just yet. Team with a floaty skirt or dainty dress and wedges or go casual with a pair of shorts and comfy pumps or trainers.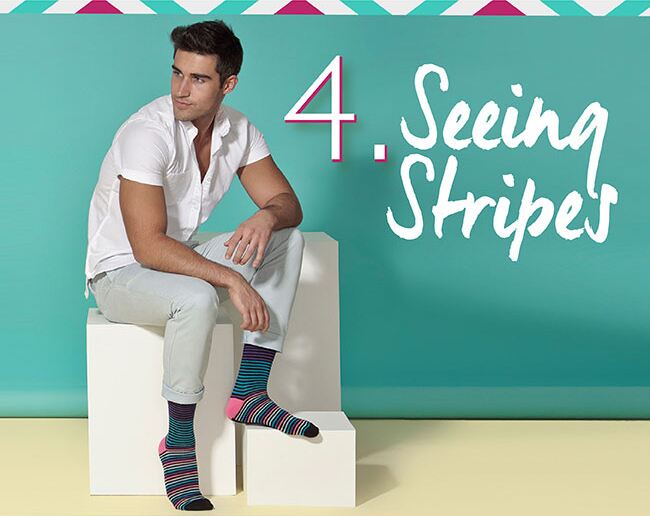 Brighten up the dull days and add even more colour to the brighter days by walking the line with a classic stripe. Give this timeless pattern a seasonal twist with our collection of men's bamboo socks, from a casual hint of stripy leisure socks under your turned up chinos, to a flash of vivid striped suit socks.

If you're not quite ready to ditch the tights completely yet, we feel your pain... it's hard to let go. You can still get the incredible comfort and benefits of bamboo with these

ELLE

.

Happy styling x