The big releases on streaming services in 2021
Posted by SOCKSHOP
In the year that Warner Bros plans to release its films online and in cinemas on the same day, we take a look at the must-streams of 2021.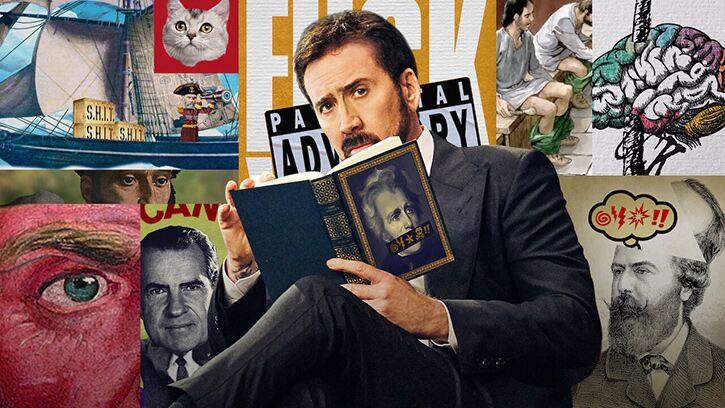 The History of Swear Words - CREDIT - Netflix

The History of Swear Words
Possibly the strangest Netflix original ever. This series on the etymology of our favourite expletives is presented by none other than Nicolas Cage. In one of the strangest career moves in Hollywood history, the Oscar winning actor turns from Face Off to "F off" for a proudly profane viewing experience. We'd love to say we know more, but we haven't got a f... lipping clue what to expect.

Lost Ollie
'Lost Ollie' is the story of a toy who searches the countryside for the boy who lost him, and the boy who lost more than a best friend. The adaptation of William Joyce's children's book 'Ollie's Odyssey' will be split into four 45-minute episodes directed by Peter Ramsey, the visionary behind 'Spider-Man: Into the Spider-Verse'. Get the tissues ready.



The Matrix 4 - CREDIT - Esquire

Matrix 4
If plans to launch HBO Max in the UK come to fruition, the fourth instalment of the Matrix could hit our TVs on the same day as cinemas. Keanu Reeves and Carrie-Anne Moss return for 'The Further Adventures of Neo and Trinity' but Agent Smith and Morpheus appear to be absent. We're promised more game-changing graphics and even a love story set against a reality-bending backdrop.

Inventing Anna
Based on true events, 'Inventing Anna' follows the journalist investigating Anna Delvey, the young Russian who tricked New York's high society into thinking she was a wealthy German heiress. The life of Instagram's favourite con-artist is split into 10 episodes that track her expensive hotel bills, lavish lifestyle and the complicated relationship between the reporter and fraudster.

Love is Blind (Series 2)
The controversial 'social experiment' returns to see if love truly is blind. Last year six couples agreed to tie the knot without ever seeing each other, and as expected, the wedding days provided their fair share of drama. Although we don't have a release date, the show's creators have confirmed a second set of hopefuls will return to the pods in 2021.