Are nude tights back in for spring 2018?
Posted by SOCKSHOP
Every year, around this time, we return to the same debate. Spring is approaching, and you're thinking about dusting off your seasonal wardrobe – but what about the weather? Spring brings with it an in-between season, where it's too warm for thick trousers but too cold for bare legs. The cosy middle is a good pair of tights, but when your spring outfits consist of light and bright colours that would look jarring with a black pair of tights, it's difficult to know what to do.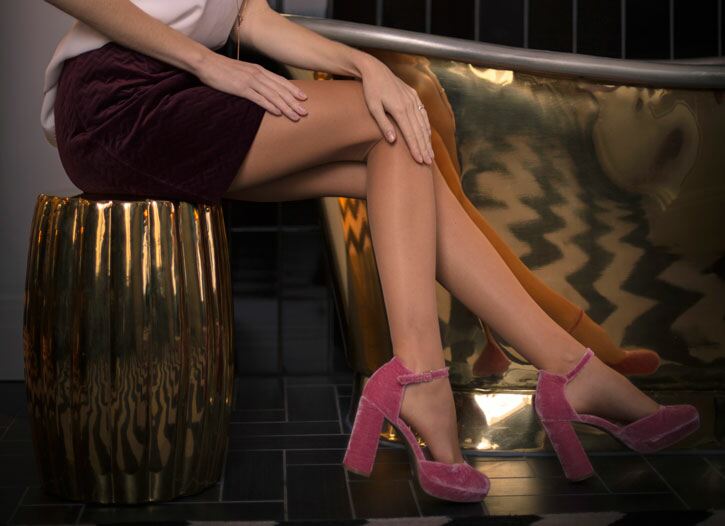 That's where nude tights come in. A controversial subject in fashion over the last few decades, it's difficult to know where they stand. Some see them as too conservative – the kind of hosiery a politician might wear. Others immediately think of wrinkled knees and rips in the thin fabric of the sheer tights they used to wear.

But recently, nude tights have been setting the fashion agenda on the catwalk. In September, the Spring/Summer 18 shows were filled with playful takes on the classic, and with the likes of Kate Middleton and Julia Roberts speaking out about their love of the hosiery, it's tempting to try them again.

Nude tights have come a long way since their inception decades ago. There are shades to match all skin tones, and new, durable material means they won't rip at the lightest touch. With finishes from matt to sheer, as well as special features like nude tights to find the right pair for you.