5 ways to add colour to your work outfit
Posted by SOCKSHOP
When we're young and fresh in the working world, we tend to make more of an effort with our outfits. But the daily toll of having to come up with different outfits often means we stick with a few core staples – the navy suit, white shirt, or beige chinos.

And after a while, we start to blend in with the sea of greys, blues and blacks on the commute to work.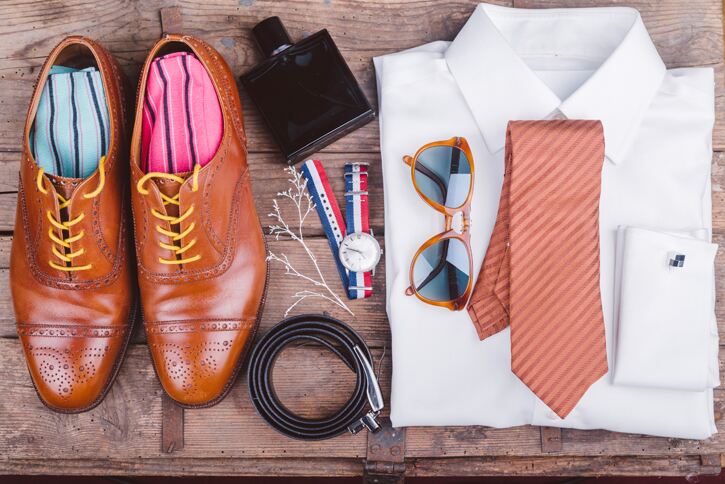 As summer's here, we've decide to help you add a little colour to your outfit with these easy to follow fashion tips…

Show off your shirts

Shirts are a great place to add colour, as they can make a huge impact without looking over the top. Instead of white, blue and grey, why not opt for a light pink, dark red or pale yellow. These all work well with your standard suit or trouser colours, while giving the whole outfit a boost.

Another option is to go for a shirt with just hints of colour, whether it's a slim stripe or lined collars or cuffs. Two-tone shirts with contrasting collars are also popular.

Finally, if all this is too much for you, why not choose a bolder version of a colour you're comfortable with, such as a royal blue shirt.

Take on a tie

While many office these days don't demand you come to work in suit and tie, it doesn't mean you can't. Ties are a great way to add colour and a little personality to your outfit – and it only takes a couple of seconds every morning to select one.

When picking one, if you're not wearing a suit jacket go for a slim fitting tie, maybe worn under a jumper. And don't wear ties with shirts un-tucked.

Use the tie's colour to highlight a similar colour elsewhere on your outfit, whether it's in your socks or on your bag.

Lining up the colours

If you're looking to buy a new suit jacket for work, take a look on the inside first. A grey blazer or navy suit jacket is a great choice as they go with pretty much anything – but why not go for one with a colourful lining?

You can really go wild with your lining colour and pattern. And the beauty of it is, the colour only flashes out occasionally, attracting the eye of those around you before disappearing inside.

For more serious occasions, simply button up the jacket so less lining is on show.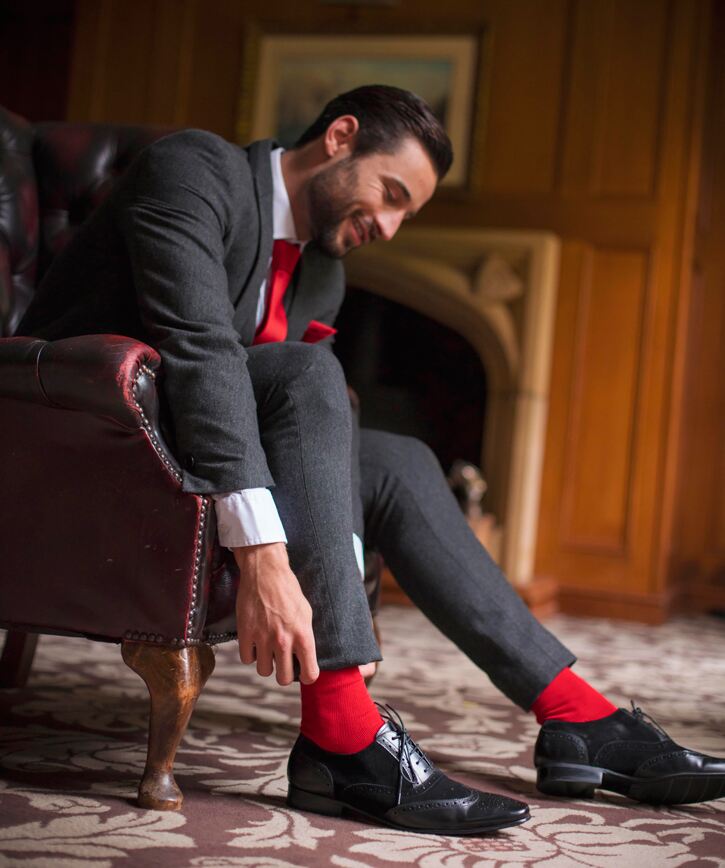 Super socks

You won't be surprised to find that here at SOCKSHOP we love our socks. And why not – they're a great way to add colour and personality to your work outfit.

Slip on a pair of bright suit socks and see the positive reactions you get as you flash them while sitting on the tube to work or heading into the next board meeting.

The beauty of them is that as they're such a small part of your outfit, you can really go to town picking bright colours and outlandish patterns.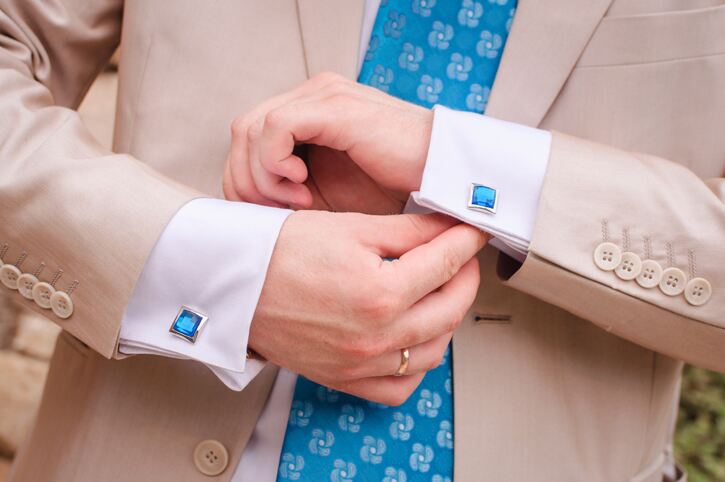 Accessories with style

Even if you're dressed in a charcoal suit, white shirt and black brogues you can still add flashes of colour with your various accessories.

Throw on a light tartan scarf to keep the early morning chill away, use a stripped umbrella for summer showers, or simply keep your tie in place with an enamel tie pin.

Everything on your outfit can be brightened up, from your cufflinks to your shirt buttons. It only takes half an hour or so to transform a plain grey shirt by replacing the standard white buttons with something a bit more snazzy.

And if you've got a plain suit jacket, find a nice bright lapel pin – it'll add colour, attract the eye and be a great conversation starter.