National picnic month – how to host the perfect family picnic
Posted 16th July 2021 by SOCKSHOP
With July being National Picnic Month and the weather heating up, it's the perfect time to host the ultimate picnic for all the family. Here's how…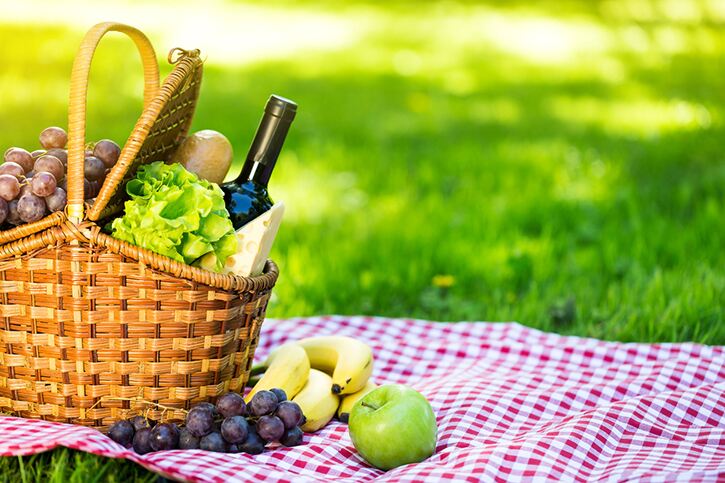 Location, location, location

Picnics are all about escaping and finding some respite in the great outdoors. Whether it's your favourite park, a quiet beach or a remote bit of wilderness, you can set up a picnic anywhere. Don't be put off by what nature might have to offer – gusts of wind, hovering bees and potentially sandy sandwiches – it's all part of the experience. But if it's easier, there's nothing stopping you hosting in your back garden, if you have one. Just hang some bunting, lights or decorate an outside bench. Voila.
Hamper the right way

The key to any picnic is successfully – and stylishly – storing your spread. To avoid a soggy bag, double check all your containers are shut tightly before setting off. Wrap anything particularly pungent or prone to spilling in a plastic bag or sandwich bag beforehand. Disposable cups are easiest for little ones, and pack a tray to hold any wineglasses adults might be drinking from in between sips. Don't forget a cool box and ice for keeping your feast chilled throughout the day!
Food glorious food

It goes without saying that the essential picnic bites include the likes of sandwiches, sausage rolls, potato salad and chicken drumsticks. While these are perfect finger foods for kids, mark the occasion with some variety too. Turn a fresh baguette into the perfect base for cold meats, spinach, pesto, cheeses and basil, or make a variety of veggie and vegan wraps for the non-meat eaters in the family. For the centrepiece, why not go for whatever your family's favourite pie is?
Picnic accessories

Make your picnic both comfortable and effortless by packing all the handy items you could need. Why not sit in true picnic style on a classic chequered blanket while sipping your favourite drink? Plus, avoid getting cold as the sun goes down with our
snuggle up thermal blanket
. This super-soft, fur-feel fleece will bring luxury all the way to the park, and ensure you feel at home in the great outdoors. Don't forget a bottle opener, cutlery, salt and paper shakers, napkins and any condiments you want so you're not left reaching for something that isn't there.
Afternoon activities

If you're picnicking with the whole family it's likely the kids will need some entertainment. Pack a variety of games – such as frisbee, football, a catch-ball set and kite – so they have plenty of options to choose from. There's a high chance you'll find yourself joining in with the fun too. And if you don't want more to carry, there's always the option of a good old-fashioned game of hide and seek…