Home-made Mother's Day gift ideas
Posted by SOCKSHOP
Give the high street a miss and try your hand at crafting these thoughtful gifts…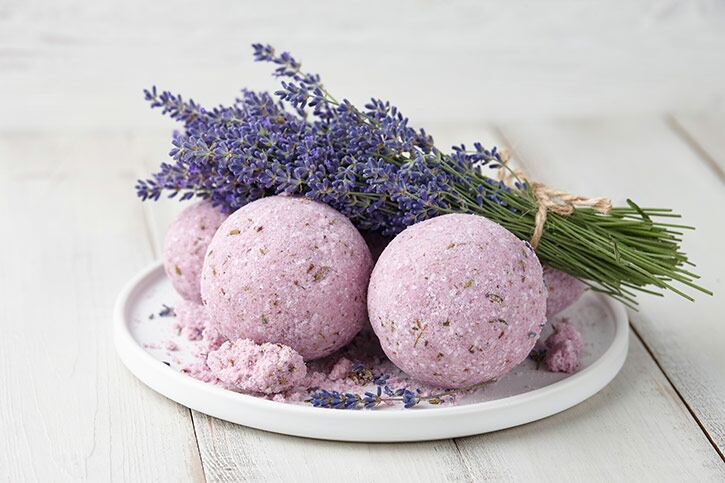 A personalised mug
This is a great, practical gift for caffeine-loving mums and one that won't sit somewhere gathering dust. Once you've found a suitable mug you can choose to paint it with a brush, use paint pens or dip-dye your design – you could even combine techniques. Why not try adding initials to a dyed cup, or squeeze a geometric pattern alongside your brushwork for a truly bespoke gift?

Home-made bath bombs
Bath bombs are quick to make and the perfect excuse for the mums in our lives to relax with a well-earned soak. You'll need to whisk baking soda, dried flowers and Epsom salt with rose oil, some food colouring and citric acid until they hold together like a sandcastle. Press the mixture into a mould and leave to dry for two hours before wrapping up.

Blooming initials
A blooming initial looks like a signature from mother nature herself. To make your design you'll need papier mâché letters – you can go with one for an initial, or three to spell out 'mum' – which can be found in craft shops online. Use a sharp knife to cut the front of the letters and shape floral foam to fit in the hollow space. Fix artificial or silk flowers into an arrangement of your choice to complete your colourful creation.

Home-made jams
Nothing starts Mother's Day off like breakfast in bed, but there's always the opportunity to inject even more thought into your early morning wakeup call with some home-made preserves. Recipes for jams, marmalades and curds are easily found online and make a heartfelt addition to the first meal of the day. Rhubarb is in season in the UK in March and makes a delicious sweet-sharp jam when combined with vanilla pods.

A hand-made card
Greetings cards are a great way to share messages with our loved ones, especially those we might find difficult to say in person. If you trip up when penning a personal note, why not show your mother some added love by crafting your own card? Experiment with folds, colours and materials to build a truly personalised final product for your well wishes.